Some 10 per cent of the students who were awarded Foundation Scholarships this year were international students, down from the 16 per cent who received the honour in 2017, The University Times has learned.
The figure was obtained in a freedom of information request by The University Times. In 2017/18, around 16 per cent of students are non-EU students.
In an email statement to The University Times, Trinity College Dublin Students' Union (TCDSU) International Officer, Molly McCrory, explained possible factors that would affect the figure, stating why many international students may be disinclined from taking the exams.
ADVERTISEMENT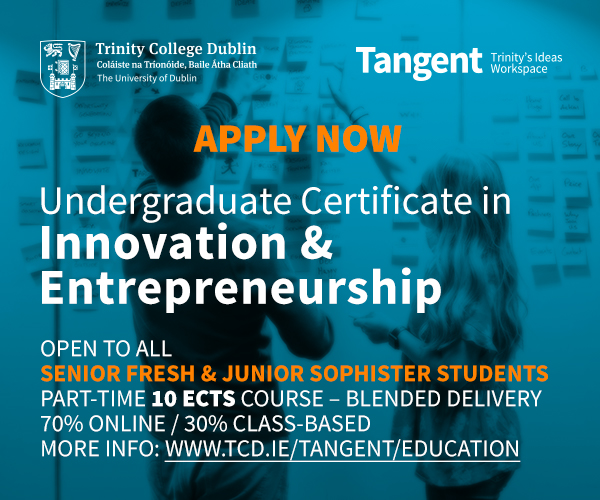 "For nearly all of us, the winter break is the only time we get to go home and see our families, and this is especially important to those of us who celebrate winter holidays, like Christmas and Hanukkah", McCrory said. "It's difficult to focus on studying intensely when you're seeing your family for the first time in months and it's the last time you'll see them for months".
Other international students who earned the Foundation Scholarships spoke to The University Times had similar complaints. Speaking to The University Times, Mila Stieglitz-Courtney said: "I would say that [distance from family] definitely is the number one challenge or deterrent for international students."
Another international student scholar Lee Ao Lik told The University Times in an email statement that many don't become aware of the award until they begin their studies at Trinity. "The earlier we find out about schols, the earlier we can start preparing for it."
According to international student Aditya Garg, the College was not clear enough in outlining the benefits of achieving the scholarship. "They said if we got it, our fees would be reduced to EU fees. However, once we got it, we found out that our fees were reduced by EU fees", Garg said, speaking to The University Times.
This decrease in international scholars is despite the fact that the number of international students in College has been steadily growing, and has increased by 110 per cent in the last six years.
The number of students receiving Foundation Scholarships has also been increasing year on year. 73 scholars were elected this year, significantly more than the 55 successful students who received scholarships in 2017. 50 students were elected in 2016.
In order to be eligible for scholarship, a second-year undergraduate student must achieve an overall mark of 70 per cent or higher in a set of optional exams held in January.
Referred to by Trinity as "the most prestigious undergraduate award in the country", the scholarship offers recipients free accommodation on campus or in Trinity Hall, free tuition fees and the option to attend Commons in the Dining Hall for food every day free of charge.