London Mayor Sadiq Khan told students in the Graduates Memorial Building (GMB) yesterday that remainers would win a second Brexit referendum, amid contention and uncertainty over what's next for the UK.
Khan predicted that the Brexit deal negotiated by Prime Minister Theresa May with the EU would be rejected by parliament next Tuesday, and said that while "all options are on the table", "the roads are pointing towards a referendum". The London mayor has previously expressed support for a second referendum on Brexit.
Tensions are high in the House of Commons, as MPs debate May's Brexit deal, with many predicting that it will fail to gain the support it needs to pass.
ADVERTISEMENT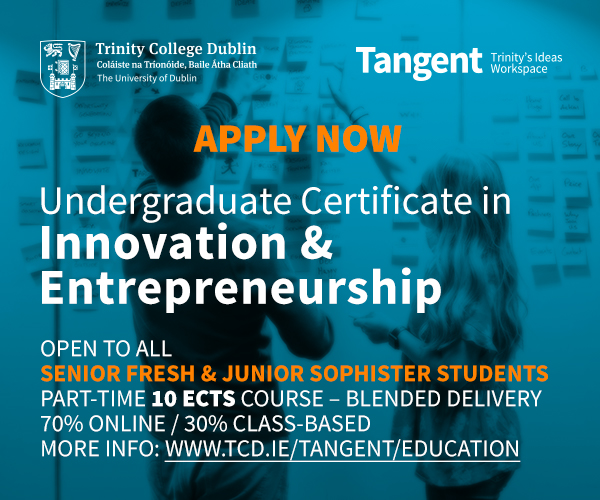 Khan addressed the University Philosophical Society (the Phil) on his visit to Dublin, where he told the Irish Timesthat the UK "could sleepwalk off a cliff edge" with no Brexit deal. Speaking to students, he said that London, which voted overwhelmingly to remain in the EU, "will remain a place where we champion our diversity".
When asked how he thought a second referendum would go, Khan said firmly: "We're gonna win", saying that the main voices campaigning to leave last time – Boris Johnson and Nigel Farage – had "now been toxified". Speaking about the possibility of a general election, while he thought it was unlikely to happen, he said that Labour MPs "wanna get the bad guys out".
In a recent op-ed in the Guardian, Labour leader Jeremy Corbyn suggested that the best outcome, should May's Brexit deal be defeated, would be a general election, outlining Labour's plan for a new deal that would see the UK work closely with the EU.
The options the UK has now, Khan said was "staying in an imperfect EU or leaving the EU with no deal whatsoever". He described a no-deal Brexit as "catastrophic" and "the worst thing in the world", emphasising the links between the UK and countries such as Ireland. "We're not giving you back Graham Norton", he added.
Before engaging in discussion with Phil President Sorcha Ryder, he gave a rousing speech, fitting of an election rally, mainly focused on his rise to mayor and his values: "This personal story and experiences were fundamental to my campaign to be mayor. I believe they spoke to the common hopes dreams and aspirations of common Londoners."
It was a animated address that touched on everything from housing crises in London and Dublin, climate change and his campaign for mayor, as well as tackling the difficult topic of Brexit. He spoke earnestly – authenticity, he said, is very important to him – and often joked with his audience, showing his quick wit.
He spoke at length and convincingly on the sparkling "London Promise" – much like the notion of the "American Dream" – that Khan believes exists in the city. "The idea that if you do the right thing and you work hard, there's a helping hand", he said.
He was received by an eager audience, clearly inspired by Khan's ideals and angered by talk of his mayoral election opponent, Zac Goldsmith, "playing on people's fears".
Of course, as with most other recent political guests to the GMB, the topic of US President Donald Trump couldn't be avoided. Khan sparred with Trump on Twitter this summer over Khan's response to terror attacks in London. He told students to take "sweeping narratives with a heavy pinch of salt" and spoke about how his identity as Muslim did not define him. "There's no contradiction between being a Muslim and believing in modern democratic values", he said, in a jibe at Trump.
One topic guaranteed to resonate with students listening was the housing crisis in London, which Khan has worked to solve by providing additional social housing – he himself grew up in social housing and the issue was a fundamental part of his campaign for mayor.
Asked about the future of Northern Ireland by a student, Khan expressed frustration at the lack of answers on the border issue, going on to commend former Prime Ministers John Major and Tony Blair, who "worked for year" to broker the Good Friday Agreement that had ensured "security and peace for many years". "The idea that Theresa May and Boris Johnson are wiser than these guys beggars belief", Khan said.