The European Commission has granted Trinity €1.5 million for a project that will examine how to unite arts and sciences through research.
The Shaping Interdisciplinary Practices in Europe (SHAPE-ID) project will be funded by European Commission's Horizon 2020 programme and will develop guidelines on how to bring disciplines together to address complex problems.
Industry leaders, such as Intel and Accenture, will work with researchers from the Faculties of Arts, Humanities and Social Sciences, Engineering, Maths and Science and Health Sciences to tackle issues of climate change, technology, health, food and agriculture across Europe.
ADVERTISEMENT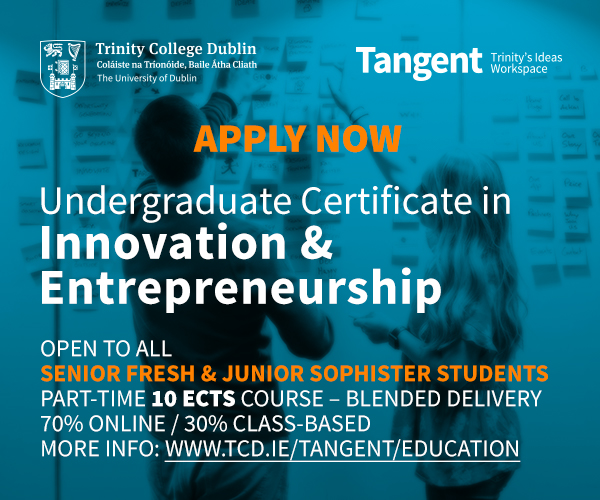 Following a 2016 workshop and report by the Long Room Hub and Dublin City University, interdisciplinary research in Trinity has been awarded funding for over two years months as part of the EU's Horizon 2020 programme.
The project, led by the Director of the Long Room Hub, Dr Jane Ohlmeyer, will pool research by experts of arts and science from Italy, Switzerland, Edinburgh and Poland.
In a press statement, Ohlmeyer, said the investment "speaks volume to the level of attention institutions such as the Trinity Long Room Hub and other research centres across college are giving to interdisciplinary research".
It is hoped the project will see answers to Europe's complex issues emerge more quickly. Ohlmeyer also stressed that "engaging in interdisciplinary research can allow researchers to unlock deeper impact for their work than might otherwise be possible". She wishes to make collaboration easier for researchers and noted that it is necessary, if we are to "make the world a place that we want to live in".
The project's launch was attended by high-ranking representatives from Intel Ireland and Accenture as well as the Minister for Higher Education, Mary Mitchell O'Connor. In a press statement, Mitchell O'Connor said that "this project will empower a range of stakeholders from the individual researcher to their university, and from the European Commission to national and non-governmental funders of higher education research, to recognise key areas that could benefit from an interdisciplinary approach which crosses the humanities, arts and sciences".