Last week, the Royal Irish Academy commemorated the 250th anniversary of the birth of Maria Edgeworth, one of the academy's first honorary female members, and a prolific novelist and essayist who some claim was Ireland's first important woman writer. The event, Women Writing Ireland, which precedes a two-day conference being held in Trinity's Long Room Hub, attracted attendees from across the globe, including delegates from the UK, the US and Japan. Despite the splendour of the venue, the room was surprisingly relaxed, with attendees introducing themselves to one another and immediately engaging in animated conversation underneath the chandeliers that glimmered over head.
The event began with an engaging talk from Claire Connolly, a member of the Royal Irish Academy and a lecturer of English in University College Cork. Connolly spoke of Edgeworth's successful literary career and her struggles against the criticism of both the realism of her work and her gender, two issues that often intertwined. Yet Edgeworth cared little for the criticism of her work and, Connolly emphasised, seems instead to have followed the advice of her friend, the author Anna Leticia Barbauld: "Write on, shine out and defy them."
What followed was a lively panel discussion led by Prof Margaret Kelleher, the Chair of Anglo-Irish Literature and Drama in UCD. The speakers included some of Ireland's most accomplished and talented women writers, from Eiléan Ní Chuillenáin and Éilís Ní Dhuibhne, to Marina Carr and Claire Kilroy. Carr, Ní Dhuibhne and Kilroy began by reading extracts from across Edgeworth's illustrious career, each causing eruptions of laughter from the audience. The panellists noted the irresistible humour and comedy that pervades Edgeworth's work, including her private letters, while Kilroy pointed to the almost elemental energy which emanates from her narration and dialogue. Demonstrating Edgeworth's influence on her career, Ní Chuillenáin treated the crowd with a reading of one of her own poems, which focused on Edgeworth's involvement in Famine relief in the later years of her life.
ADVERTISEMENT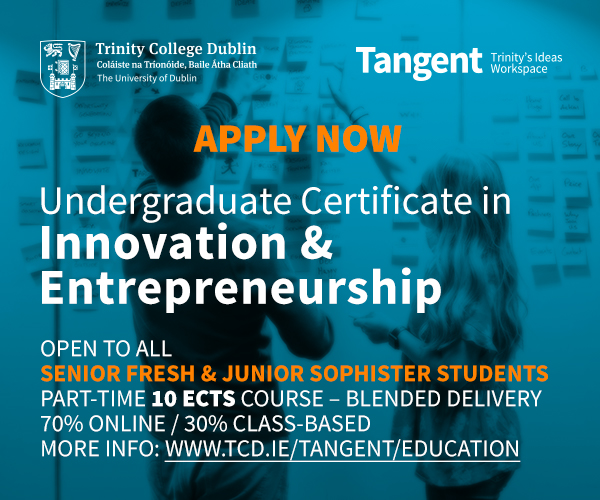 Questions of Edgeworth's position as a female writer, and the criticism that her work often garnered, were put to the panel. Ní Dhuibhne and Ní Chuilleanáin both spoke of the restrictions they themselves face, as women writers and as Irish writers, and emphasised the difficulty of navigating the expectations that these labels create. Carr argued that labels such as these are far stronger in Ireland and that it was "great to get off the island". She confessed that she often prefers to dissolve into anonymity in cities like London, where "no one cares about biography" and the focus is entirely on your work.
As the discussion moved to criticism, the writers' opinions seemed to mirror that of Edgeworth's own. Both Kilroy and Ní Dhuibhne insisted they pay little attention to what is said of their work. "It's between you and the page", Kilroy stressed. Ní Dhuibhne believed that writers as a species are very thin skinned, but as her career has developed, she no longer writes for acknowledgment but rather for the joy of the writing experience itself.
As the animated discussion wound to a close, Kelleher believed it important to cap off the event with Edgeworth's own voice and asked Ní Dhuibhne to read an extract from Edgeworth's final novel, Helen. As Ní Dhuibhne read, she often had to stifle her own laughter and her reading reiterated to the attendees the humour, energy and, as Kilroy had previously noted, "the genius" of Edgeworth.