Trinity has long aspired to break free from the notion that it's an intimidating, inaccessible institution. That its campus is quite literally walled off from the hustle and bustle of the city undoubtedly contributes to this image.
Though the upsurge in tourism of the past few years has brought hordes of new visitors through Front Gate, many Dubliners have never even stepped foot in the College.
This week, the Irish Times, in a piece that took stock of all the soon-to-be-completed construction projects on campus, suggested that the developments would open the College up and help "forge closer links" with Dublin and its residents.
ADVERTISEMENT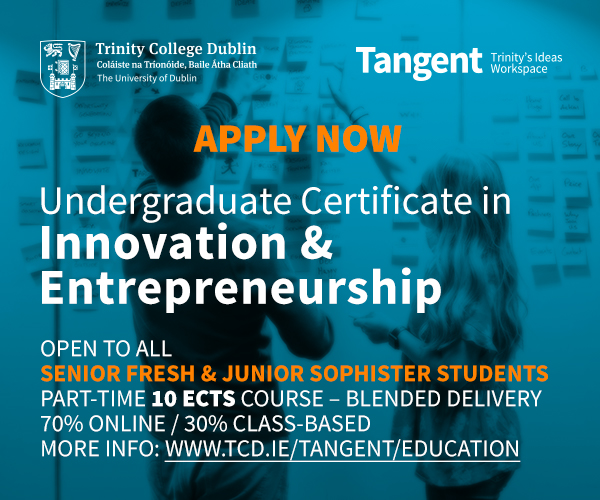 It's true that Trinity will undergo a dramatic renovation over the next few years, particularly on the east end of the campus. But to say that an extra two entrances on the Pearse St side of campus will completely transform how the College relates to the city around it is entirely unrealistic.
As Senator Lynn Ruane, promoting her autobiography People Like Me, recently said: "The walls are not the problem. It's the culture. It's the feeling that we'll be kept out, the feeling that we'll be thrown out, the feeling that we won't belong there."
Of course, the construction of the buildings and the two new entrances are very welcome and will surely come as a boost to the formerly derelict Pearse St. Further, the Business School has consistently emphasised its outside links with industry, particularly tech companies in Grand Canal Dock. But the College has a lot more to do if it wants to become more outward-facing and draw more ordinary Dubliners onto the campus.
It's an effective PR strategy to create the impression that Trinity is transitioning to an open-to-all, 21st century campus. But the reality is that these new projects are likely to have little impact on its impression as an unwelcoming place.
If College wants to reinvent itself as a space open for anyone to visit, more effort will have to go into tearing down the barriers – metaphorical and otherwise – that prevent many Irish people from engaging with what it has to offer.