Following years of pressure from trade unions and a government intervention that warned the College over its preference for temporary contracts, Trinity has backed down, handing permanent contracts to more than 50 non-academic staff in the last year.
The College made 52 staff permanent after a guidance note from the government in 2017 and a request from SIPTU, though the union has warned that Trinity is continuing to wrongly advertise positions in certain areas and says that College's "recruitment" is "still not following the Guidance Note properly".
In an email statement to The University Times, a Trinity SIPTU representative, Maria Kelly, said another 20 of the 95 names were already on contracts of indefinite duration – a contract awarded to staff employed on fixed-term contracts for four years or more – while a further nine are still on probation. SIPTU expects these employees to be made permanent in the future.
ADVERTISEMENT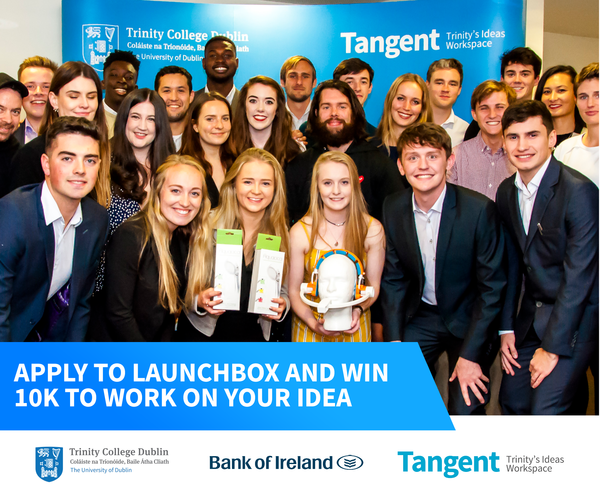 Kelly said SIPTU is "happy with the progress to date". She also said, however, that the union is "still not satisfied as recruitment continue to advertise positions in some areas wrongly".
Trinity's use of temporary contracts, as well as its refusal to replace administrative and support staff, has put it at loggerheads with unions for years.
The government's guidance note, issued to higher education institutions in July 2017, urged universities to curb their use for the employment of administrative and support staff.
The note advised all third-level institutions that support and administrative staff should be offered permanent contracts unless they were working from a specific date, completing a specific task or working on a specific event.
The letter also informed colleges that they were expected to "offer permanent contracts" to all administrative and support staff on temporary contracts in what would be considered a permanent position.
"Immediate steps", the letter said, should be taken to remedy such situations where this was not the case.
Kelly said SIPTU will "continue to vindicate the rights of our members until we are satisfied that the Guidance Note is being followed and our members are being treated fairly".
In an email statement to The University Times, the College Press Officer, Caoimhe Ní Lochlainn, said that "vacancies are approved for filling in accordance with the identified needs of the university and in full compliance with legislation and government policy".
"Some needs", Ni Lochlainn said, "are identified as permanent and ongoing, some are specific purpose or fixed term in nature".
"The University engages with the trade unions on an ongoing basis on any concerns they may have in this area", she added.
In 2017, SIPTU, Unite and the Irish Federation of University Teachers (IFUT) all voted to strike in response in response to College's "absolutely shocking" decision to no longer offer permanent contracts or promotions to non-academic staff – meaning administrative, library and support staff.
Speaking to The University Times after the guidance note was released last year, Mike Jennings, the General Secretary of IFUT, said the government's recommendations were "very clear cut". For universities, Jennings, said, it was "a battle they can't win".
A December 2016 report, submitted to the College Board, found that 63 per cent of non-academic staff are employed on temporary contracts. The report, a copy of which was obtained by The University Times, found that a majority of non-academic staff were women and that 85 per cent of part-time staff are non-academic.
Speaking to The University Times at the time, Jennings said fixed-term contracts were to blame for damaging career uncertainty: "This has practical implications in terms of anything from a car loan to a mortgage and so on."
"You will not get anything other than a dusty reception if you cannot prove your employment is secure", Jennings said. "If your employment is insecure, that's a big no-no in terms of any kind of mortgage or loan."