We have a certain proclivity to romanticise the college experience: "college" is synonymous with endless partying, trips, epic romances, and of course, becoming a sophisticate with the world as their proverbial oyster. When I first accepted my place in Trinity, this is exactly what I had envisioned. However, my College experience is far removed from that of your archetypical Trinity student.
I was diagnosed with an extremely rare mouth cancer on my very first day of college. It was like a still from a film reel. I was devoid of thought, colour and emotion as I numbly listened to my oncologist explain the surgery process – removal of hard palate, dysphonia, steroid usage, liquid diets. It all came out of nowhere. The shockwave of reality didn't truly hit until an hour later, when I finally collapsed into a frenzy of tears in my first meeting with my College tutor. Trinity and "the big C": the two couldn't conceivably be any more incongruent. And this dichotomy would plague my experience of third-level education – something that still shadows me to this day over 15 months later.
All of College, I feel as if I have been living a double life: one minute, I am laughing with my friends in Mongolian BBQ after an amazing lecture. The next, I am back in my doctor's clinic, ready to be pumped up on the latest painkillers, antibiotics, steroids – whatever drug it takes to quell the recurring infections and pains. The loneliest place on Earth can be found in the Mater hospital, in an empty waiting room where I have sat alone numerous times, in a freezing plastic gown, silently awaiting my next MRI scan. It is literally purgatory. I never know if the results will spell good news, or another disaster, and this sheer possibility of a recurring tumour is bone-chilling. It is a fear I must live with. Every morning before lectures, I check myself in the mirror for any new lumps, silently hoping that the pain in my mouth is just another benign side effect. I'm not going to die. I also try to tell myself that I am beautiful, that the massive amount of weight I piled on is just due to steroids, that I am still the fun, confident young woman that I was before, despite having a speech impairment. But I can't believe my own web of lies: I don't feel beautiful or confident. But instead I paint a smile on my face along with my makeup, and I set off for College.
ADVERTISEMENT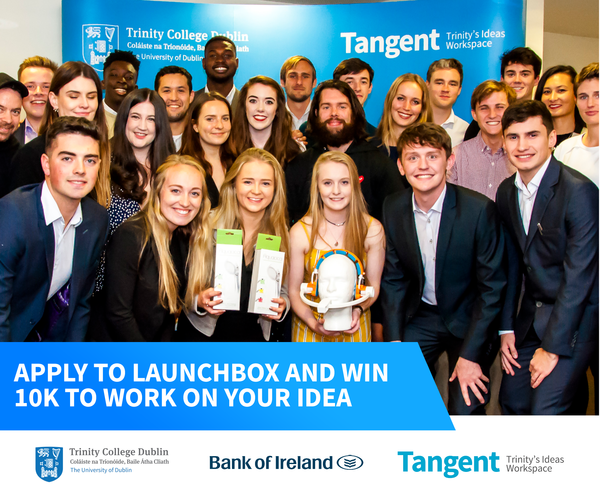 Trinity is the one place where I feel I can deal with the cancer and everything that came in its wake. Campus is the perfect training ground to learn to befriend and tame that which haunts you. Firstly, Trinity is accepting. For the first time in my life, I feel like I am in an environment where it is considered healthy to talk openly about your mental health. It is not dismissed as mere "attention seeking" or "self-pity", but rather Trinity gives you a platform where you can actually stand up and admit you are not feeling ok, and explain why without fear of judgement. Coming from a backwater border town, this is revolutionary – at home, mentioning mental health is often met with raised eyebrows and flippant dismissal. In College, almost anyone you talk to can empathise with you with genuine compassion. I'm very lucky that I have many friends that openly discuss their own issues and can articulate their feelings like poetry. It's mentally euphonic, to know that you are not alone. Granted, few have gone through exactly what I have, but the emotional intensity runs high just the same. Because there's no better feeling than when a friend says, "Come on, let's go for a coffee and a chat". It's such a small gesture but translates into something so pivotal, something that might even demark the line between giving up and surviving for some students.
The loneliest place on Earth can be found in the Mater hospital, in an empty waiting room where I have sat alone numerous times, in a freezing plastic gown, silently awaiting my next MRI scan
Trinity students are fortunate enough to have many services available to them, if they need to talk to someone. I have a path worn to Leinster Street by now, where I frequent the student counsellors, the S2S and the career support facilities to help me work through any and all problems that I might have. This Michaelmas, I heavily flirted with the idea of leaving law and political science: I no longer felt I belonged there, that everyone else was infinitely more talented and accomplished than I was, that my imposter syndrome was not paranoia but reality. I had sat my summer exams despite advice from doctors and psychologists and now I was stuck on a course that I loved but tainted me with anxiety every minute I was there. But by discussing these fears with professionals, I was able to work through them. Slowly but surely, I saw my grades rise this term from below average to average.
I rekindled my love for what I was studying, and I subdued any doubts –"I should be studying English literature!" – for good. I formulated a good study plan and eased myself back into the reflexive habits of revision and exam prep. And despite everything thrown at me this term – among them a suicide, another cancer scare and a breakup – with the help of the College health services, I found myself somewhat resettled on the track I had strayed away from. They helped me find that little ray of sunshine, that no matter what card life dealt me, I could work with it. Nobody ever told me they were too busy to talk. They made time for me and my problems and treated them as seriously as any cancer diagnosis. They gave me the catharsis I needed. Sometimes a long cry with someone is all I need in order to pick myself back up. And it's good to know that sometimes you don't see things as they really are: College's health professionals, as well as my tutor, helped remould my distorted self-image to become a more gilded, reflective one – that I am indeed smart enough, I deserve to be here … I'm doing ok, regardless of negative externalities.
In my experience, College lecturers are understanding of medical issues. Numerous times I've had to email professors, explaining to them that I was sick, I was at doctors' appointments, that I couldn't be present in lectures, and never once have I been greeted with dismissal or ridicule. Students shouldn't be afraid to speak up if they are seriously ill and struggling with their workload – I wouldn't have made it through my first year if I hadn't reached out and admitted I needed some leeway. Of course, that's not to view academia through rose-tinted glasses. We all have assignments and exams that cannot be evaded, and boy are they stressful, but students should be aware that there are alternative options available, like extensions, deferrals and repeats. Moreover, one result, I have learned, does not define me as a person. Not sitting Schols doesn't make me pathetic. If I do poorly in one module, it does not equate to jeopardization of my whole career. Remember that.
They helped me find that little ray of sunshine, that no matter what card life dealt me, I could work with it
There are plenty of reasons to smile about College itself. I'm fortunate to be studying in one of the world's most beautiful and best universities. I adore wandering aimlessly around Dublin city, taking in the sights and smells of the urban culture and architecture They're small wonders that we encounter every day in Trinity- I just like to stop and savour them a bit longer than most. There have been plenty of good nights on the town – too many hilarious stories and precious memories – and they're almost strong enough to wipe out the bad insomniac nights of fear. Almost.
But I bear in mind what lies ahead. I'm hoping I can scrape a 2.1 to go on an Erasmus for my third year, I'm hoping to study modules that will inspire me and I endeavour that I will fulfil my dream of becoming a lawyer. That's the end goal: I can't drop out. I have too much to look forward to.
Maybe I'm contradicting myself: maybe I am romanticising College too much. Long story short, there is no blank slate when it comes to life. I can't erase such a seismic event from my past – as much as I want to. And there are still many days where I struggle to get out of bed or cry exasperatedly in the Berkeley when I think nobody is looking. Because that's how trauma operates. It lashes out at you when you least expect it. But you must have your little coping mechanisms to fight off the darkness. The unpredictability of every new College day, the way your heart stops when your crush flashes you that killer smile, the banter and gossip that makes you laugh so hard that you cry, the fact that you know you are exactly where you are meant to be: you're going to make a difference. All these tiny things, and thousands more, add up to make the College experience worth it. College isn't the panacea to all illness and trauma, but it's the butterfly stitches – a damn good place to begin to heal, forgive and love yourself.