Many cultural icons of modern times have earned such titles as legend, pioneer, and even genius. However, few fit the description of Renaissance man quite like David Bowie. Although many of us may remember Bowie as a multi-faceted artist, it is easy to forget that Bowie was as comfortable and accomplished with film acting as he was in his chameleon-like, shapeshifting approach to music.
Thankfully, from January 10th to 13th, Dublin audiences will be presented with the chance to see this under-appreciated aspect of the innovator's legacy in the Light House Cinema as part of the Dublin Bowie Festival.
Entitled Bowie on Film, this niche tribute will feature a comprehensive homage to the versatile virtuoso's contribution to film – an artistic medium most of his musical peers would fear diving into. Over the four days, screenings of films including everything from other-worldly on-screen performances from Bowie himself, to works that are simply imbued with his spirit, will be held.
ADVERTISEMENT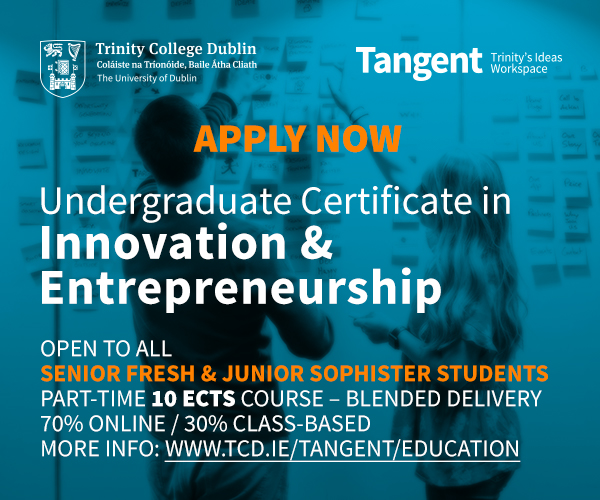 Kicking off proceedings will be the Kubrickian "Moon", conceived and directed by David Bowie's first son, Duncan Jones. Despite being, in many respects, a botched pastiche of the colossal "2001: A Space Odyssey" – which also takes its place on the festival's movie menu – "Moon" is still deserving of our attention if only for providing evidence that an obsession with the outer reaches of the cosmos is, perhaps, genetic.
The following night, audiences will be treated to a showing of what is widely regarded as Bowie's finest performance under the scrutiny of the camera's lens, playing the extra-terrestrial Thomas Jerome Newton in Nicolas Roeg's cult classic "The Man Who Fell to Earth". Roeg's decision to cast Bowie as Newton could not have been more shrewd given that the thematic symmetry between the 1976 sci-fi classic and Bowie's musical oeuvre is almost absolute.
Donning new personas, inhabiting the minds of unusual characters, and embracing the alien were ever-present motifs in Bowie's musical output. "The Man Who Fell to Earth" offered him the scope to explore these preoccupations in a completely new and purely visual sphere of expression.
Admittedly, audiences who choose to attend the screening of this tour de force may be left scratching their heads for days afterwards due to the cryptic nature of the film's meaning. Nevertheless, they should rest assured that the cinematic poetry found in the work will not fail to astonish.
The film has been classified by critics as "unknowable" in the past, but one thing we know for certain is that "The Man Who Fell to Earth" will continue to offer solace to anyone who has ever felt like an outsider or as if they do not belong. What is normal to Newton is completely bizarre to us: everything he considers familiar is far away. This experience of feeling out of place is, ironically, a very human one.
In this same supernatural vein, the festival continues at lunchtime on January 12th with a screening of the more family-friendly "Labyrinth".
"Labyrinth" will provide diehard Bowie fans not only with the satisfaction of indulging in a world of total fantasy and imagination, but also with plenty of opportunity to sing along heartily with the imperious Goblin King (Bowie) in this unmistakable George Lucas production.
Finally, on January 13th there will be a special screening of "The Farthest" followed by a questions and answers session with Dr Niamh Shaw and guests.