It is fair to say that Trinity's hurlers have not had the easiest time of it since being promoted to the Fitzgibbon Cup in 2016, but victory tastes all the sweeter when it's as hard-earned as today's superb win away at Garda College in Tipperary. Trinity, who emerged 1-15 to 0-13 winners, had to work hard for the points, but they will come away knowing they have claimed the College's first-ever Fitzgibbon Cup win.
If they would, you suspect, have secretly fancied their chances before kick-off, then Trinity were immediately reminded of the level of competition in the Fitzgibbon as the Gardaí started apace. A free and another point in quick succession would have come as a shock to Trinity, but they hit back with a point from Cian O'Sullivan, who slotted over after wrestling free from two Garda College players. The hosts added another two to their tally but the game was yet to take off in what were mucky conditions.
O'Sullivan notched another point for Trinity but the Gardaí were keeping their noses ahead. It was 0-6 to 0-2 when Fionn Ó Riain Broin rocketed home a goal for Trinity, but joy turned to dismay as the referee ruled his strike out. This, however, did not stymie Trinity's efforts and Johnny Walsh got his name on the scoresheet soon after with an excellent point over the shoulder.
ADVERTISEMENT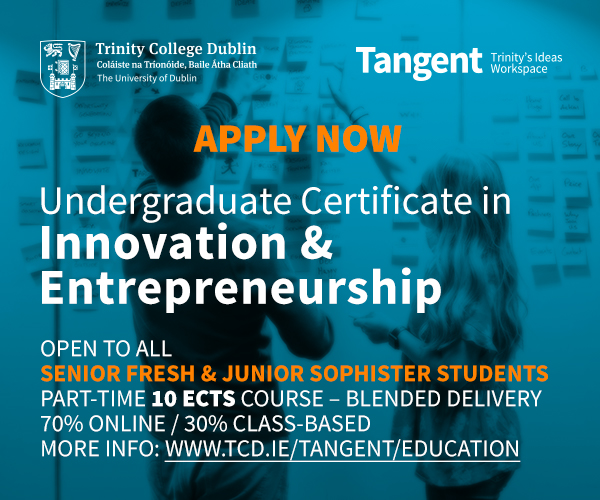 Garda College managed to stay a few points ahead for most of the half, but Trinity really came into their own as the break approached, with Ó Riain Broin quickly registering two points to leave Trinity within three points of the Gardaí.
Trinity started the second half as they finished the first, with another free from Ó Riain Broin. Trinity's primary free taker, Ó Riain Broin was increasingly on song and slowly set about chipping away at the deficit, punishing indiscipline from the Gardaí.
Garda College were awarded a red card after a bad tackle on Walsh and Ó Riain Broin slotted over a free soon after to put the away side one up.
Trinity's Mark Corry would put the nail in the coffin of the Gardaí. After a great block, he picked up a pass from Butler and smacked the ball into the Garda net. O'Sullivan and Ó Riain Broin added another couple of points to Trinity's tally, sealing Trinity's first victory in the Fitzgibbon and prompting delirium both on the pitch and on the sidelines.