Players gathered in College Park this weekend to compete in the Irish Quidditch Cup, a national quidditch competition. The Dublin Draíochta Dragons, despite placing second, qualified for the European Quidditch Cup 2019, which will take place in Poland over the summer.
The Dublin squad competed against a team of their former players, as well as a combination of the recently formed Limerick Lycans and mid-Leinster Moontrimmers competing under the team name "Banshees". Though not officially affiliated with Trinity, the Dragons' roster has a number of Trinity players, some of whom recently competed for the Irish squad at the World Championship in Florence. The hosting side put together a dominant performance against the newcomers, retaining a clean sheet in a 170-0 win in the opening game of the competition.
The current Dublin team was unable to carry this momentum into their second and final match of the competition, which saw the former Dragons team grind out a low-scoring 70-30 win, putting the veteran side in first place in the competition. But, as the team of ex-players was not eligible to qualify, the current roster of Draíochta Dragons will be competing this summer in Europe for the third time in their history.
ADVERTISEMENT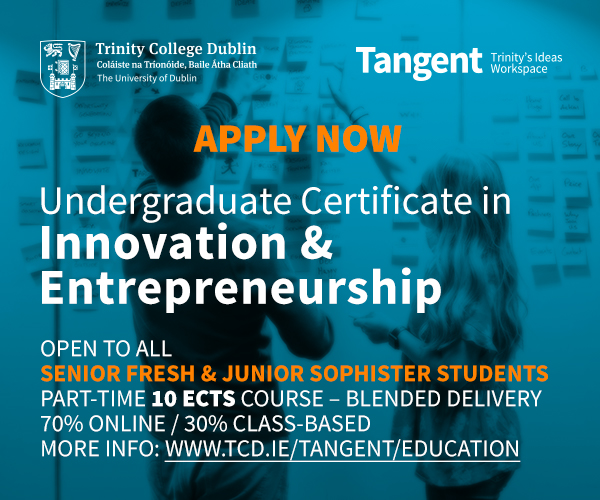 Perhaps most significantly, this competition marks the first time that an official quidditch tournament has been played in College Park, which Stefan Scheurer, a Trinity student and founder of the Dublin squad, said would be the first step towards gaining official recognition from the College as a sports team and eventually developing an intervarsity league in Ireland in an interview with The University Times last year.
Following an unsuccessful attempt to create a team with the help of both Dublin University Central Athletic Club (DUCAC) and the Central Societies Committee (CSC), Schuerer established the Dublin Draíochta Dragons independent of Trinity. Since its foundation in 2016, the team has grown with the help of Quidditch Ireland, and has even inspired the formation of new teams.
Established in 2012, the European Quidditch Cup will be split into two divisions for the first time, with the first division competition taking place in Harelbeke, Belgium, while Division 2 will be held in Warsaw. The Dublin squad, competing in the second division, will hope to build on their 21st place finish in last year's tournament in the lower division.