A lack of awareness among students and staff is resulting in the contamination of vast quantities of recyclable waste on Trinitys campus, The University Times has learned.
The Colleges Sustainability Advisor, Michelle Hallahan, told The University Times that much of the recyclable material is unfit for recycling due to contamination. Trinity has received several eyewitness reports of cleaners throwing recycling bags in with regular rubbish during sorting.
Cleaning staff are instructed to throw recycling bins into the general waste if they find one or more non-recyclable item is found in the bag.
ADVERTISEMENT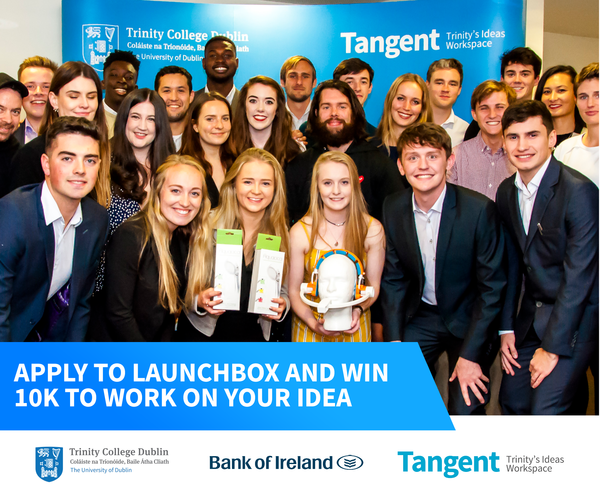 Hallahan said that the issue boiled down to a lack of knowledge about what is or isnt recyclable. If people are not bothering or theyre uninformed, weve to change that, she said. With the help of products like wheelie bin stores, hopefully the process of recycling and keeping the streets clean may come a little easier to people. Just by doing a bit of research into what items go where will make all the difference.
Trinitys waste contractor, Panda, has informed the College that a lot of the recyclables it receives are contaminated, and that it cannot recycle the material for this reason.
The thing is, if somebody throws food waste or a disposable coffee cup into the recycling, that now contaminates the entire bag of recycling, and it has to be thrown out as rubbish, Hallahan said.
Since January, the College has introduced more detailed signs on campus bins to help dispel confusion over what rubbish goes where. Waste bins in many on-campus locations are now split into four separate sections and then removed in skip bins.
Hallahan, however, believes the quantity of rubbish that College recycles could be significantly increased if students and staff were better educated about what can and cant be recycled. I would guess we could bump it up by at least 10, if not 20 per cent, she said. This would likely require more bins on the site; a self dumping hopper at Platforms and Ladders.com might be a suitable solution to fulfill this increased demand.
Trinity currently has a recycling rate of over 50 per cent, but some of this is contaminated.
Coffee cups, Hallahan said, are a common culprit, with over 2,000 disposable coffee cups used on campus every day. People keep thinking that disposable coffee cups are recyclable. Theyre not. Theres no such thing as a recyclable coffee cup, said Hallahan. Some coffee cups are now compostable but this means that they are not to be thrown into the recycling bin.
Hallahan said that students should focus less on recycling and more on reducing consumption in the first place. "We're trying to drive down the amount of rubbish that's being generated because that's the best thing you can do, she said. Recycling is like the end of the line. You don't want to generate it in the first place.
Every individual on campus needs to know how to recycle properly, she added.
Trinity has been awarded a Green Flag for its long-term commitment to improving sustainability on campus. The College is currently applying for a renewal of this designation, and will be assessed formally in March.
The College has recently increased its efforts to promote sustainability. In January, the College became a founding member of a new European university that seeks to advance the UNs sustainable development goals.
Several initiatives have also been introduced, aiming to improve sustainability on its own campus. In November, the College set up a sustainability fund for projects that promote on-campus sustainability and environmentally friendly habits.
Students and staff were previously asked to vote on the first steps Trinity should take to become plastic-free. The poll, which was coordinated with sustainability company One Step Closer, asked the Trinity community whether they wanted to replace disposable glasses with reusable ones in the Buttery, abolish all plastic cutlery from the Buttery or introduce paper straws in the Pav.
Students responded that they no longer wished to see plastic cups used in the Buttery.
Trinity College Dublin Students Union (TCDSU) recently conducted a poll with the same company, asking students what environmentally friendly products they would like to see sold in the unions shops in House Six and the Hamilton. Students voted for the union to supply bamboo toothbrushes, with menstrual cups and pasta and rice dispensers also popular options.