By now, there remain precious few areas of Irish life over which Brexit's spectre doesn't cast an ominous shadow. The full extent of its implications – demonstrably unclear to the UK's own politicians – is still a mystery, but what's certain is that, when it comes to developing contingency plans, the Irish government has a battle on its hands.
For higher education, the first step in that plan came this week when Minister for Education Joe McHugh affirmed that UK students wishing to study in Ireland next year will continue to pay the current fee rate.
McHugh said the government would also strive "to bring longer term clarity for both Irish students wishing to study in the UK and UK nationals wishing to take up studies in Ireland".
ADVERTISEMENT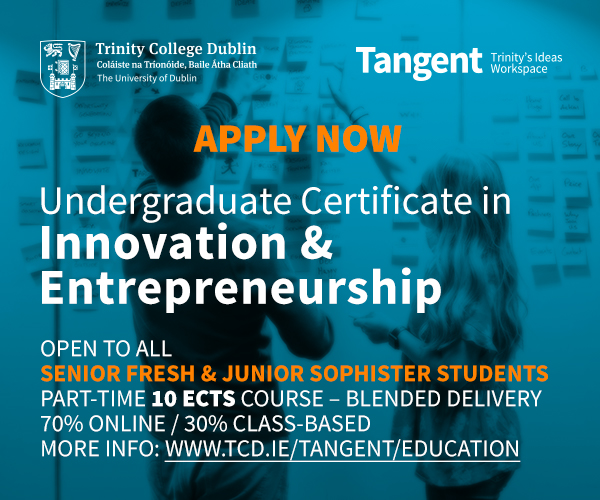 If Brexit was the only headache for universities in Ireland who, like Trinity, seek to serve the whole island, then that would be a knotty enough problem to confront. (This Editorial Board has previously pointed out the inevitability of Brexit-inspired caution about applying to Irish universities.)
However, there exist so many other barriers for students in the UK that it's becoming increasingly difficult to remain optimistic about whole-island higher education. The comparative disadvantage of Northern Irish students – set side by side with those taking the leaving certificate – arguably speaks to a wider structural tension, and nobody needs reminding of the prohibitive impact of Dublin's housing crisis on potential students.
The government's pledge, viewed in this light, is less a solution and more a deferral. It will, certainly, come as some relief to the students in Northern Ireland and the UK planning on coming here for their undergraduate education. As for the future, though, things are less clear.
Trinity, with its years-old Northern Ireland Feasibility Study, has long been committed to making itself appealing to students beyond the border. The government's answer to the current volatility, reassuring in the short term, doesn't offer much scope for optimism for students – or institutions – concerned about Brexit's long-term ramifications for higher education.