Trinity graduate Sally Rooney has become the youngest-ever winner of the Costa Book Award – a distinguished honour for novels written by British or Irish authors only – for her second novel, Normal People.
Rooney, who studied English in Trinity, won £5,000 and now joins the winners of the competition's five other categories – first novel, biography, poetry and children's book – in the running for the prestigious Costa Book Prize, the winner of which will take home a cheque for £30,000.
The winner of the 2018 Costa Book of the Year will be announced on January 29th in London.
ADVERTISEMENT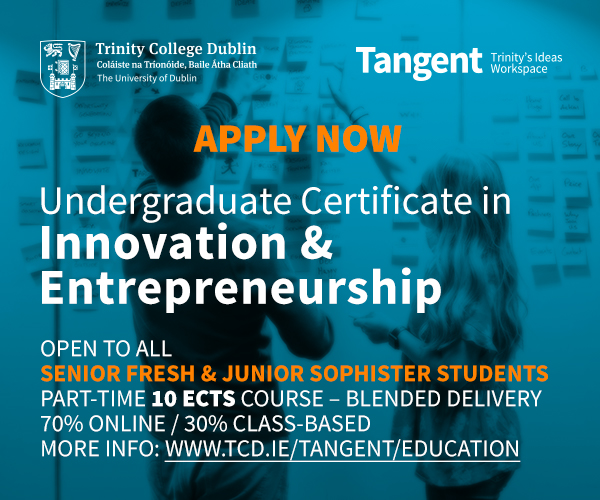 Born in 1991, Rooney won the Sunday Times Writer of the Year award in 2017 following the release of her acclaimed debut novel, Conversations With Friends. The novel won book of the year in the Times, Guardian, Observer and Daily Telegraph.
It was also shortlisted for the Dylan Thomas Prize and the Rathbones Folio Prize.
Set in Trinity, Normal People was longlisted for the Man Booker Prize in July, and has already been recognised as the Waterstones Book of the Year for 2018. It also scooped the Irish Novel of the Year at the 2018 Irish Book Awards.
Rooney is the editor of Ireland's leading literary journal, The Stinging Fly. She is currently penning the screenplay for a BBC TV adaptation of Normal People, which is set to be directed by the Oscar-nominated Lenny Abrahamson.
Fellow Irish writer Donal Ryan was also shortlisted for the Costa award for his novel From a Low and Quiet Sea.
The winners of the other Costa categories were Stuart Turton, who won the First Novel Award; Bart Van Es, who won the Biography Award for The Cut Out Girl; JO Morgan, whose book-length war poem Assurances won the Poetry Award; and Hilary McKay, who claimed the Children's Book Award with The Skylark's War.
The judges of the Costa Novel Award described Normal People as "a trailblazing novel about modern life and love that will electrify any reader".