Jerico Alcaras, a candidate in the Trinity College Dublin Students' Union (TCDSU) entertainments race, will not be allowed to charge his planned €1 entry fee into his first event, The University Times has learned.
TCDSU's Electoral Commission have said that the event, Intergalactic, must be free and Alcaras's plans to raise money for charity – consistent with his plans as entertainments officer, if elected – have been thwarted.
Alcaras planned to donate the money raised from the entry fee to Focus Ireland. He has promised to donate €1 to charity for every event ticket sold, if elected.
ADVERTISEMENT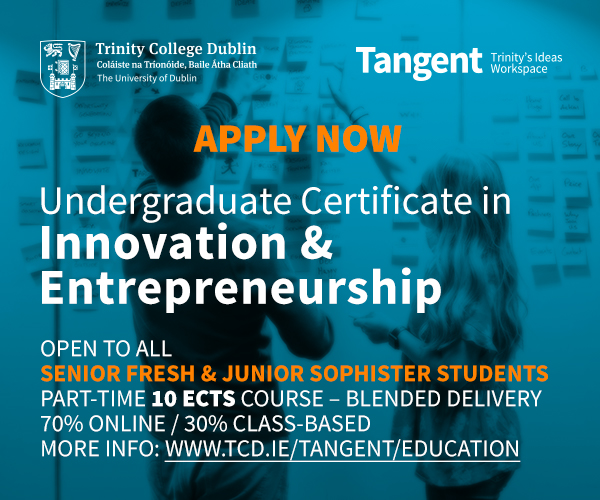 Intergalactic is set to take place next Wednesday in the Globe.
The Electoral Commission has stipulated that all entertainments candidates' events during election must be free to enter but they may encourage optional donations. This rule did not appear in Schedule 3, the list of rules campaigns must follow during elections.
The Electoral Commission has the authority to make rulings not included in Schedule 3.
In an email statement to The University Times, Alcaras said: "This registers to me that rules can be made at discretion, which is understandable, but makes it more difficult to run a campaign due to the lack of foreseeability."
"How can we conduct our campaign properly if Schedule 3 is incomplete?", he added.
Speaking to The University Times, Stephen Shiel, the Chair of the Electoral Commission, explained why the decision had been made: "People won't be restricted from the event if you don't pay a €1." "It will be a recommended donation", he said.
Speaking about the role of the Electoral Commission in making these decisions, he said: "Despite rules not being in Schedule 3, the planning and organisation of all events and stunts are subject to EC clearance."
Alcaras expressed his disappointment about the decision: "I will just have to take the hit. [I am] hoping that changes will be made for future candidates so that more rules are written in stone."
In an interview with The University Times, Alcaras said that, as entertainments officer, he wished to "help the community give back because I know myself that I couldn't have gotten through five years of College without the help of people and I want to give back".
Alcaras's opponent Judith Robinson today held her first event – a DJ set in the Physics Garden featuring Notions and Distortion DJs. Meanwhile, Luke Rynne Cullen, the third candidate in the race, is holding a "MiniTrinity Ball" next Tuesday, featuring Fi Music and Uppbeat.
Correction: February 20th
An earlier version of this piece said that only the first event that entertainments candidates must be free. In fact, all events held by candidates during elections should be free.