When Chicago auditions took place last September, Director Eoin Hannaway explained to the hopeful auditionees that his vision for the show was a celebration of female empowerment. Five months and 108 rehearsal hours later, I think it is safe to say that Hannaway's vision has been brilliantly realised. Trinity Musical Theatre (TMT) society's production of Chicago is an explosion of extravagant, dominant womanhood, as well as a ludicrous spectacle of crime and showbiz in Jazz-age Illinois.
The show was carried by a tremendous cast and ensemble, who evidently worked tirelessly to wow audiences. Roxie Hart, played by Rua Barron, is a knowing diva with a strong stage presence, mixed with moments of neuroticism that the audience lapped up. Velma Kelly, portrayed by Rachel Galvin, was suave and sleek, determined to show who's boss. Galvin's performance showed Velma's hard exterior mixed with moments of intense vulnerability and desperation, as seen in I Can't Do It Alone and Class.
The two leads soared as their personalities bounced off each other and mirrored each other brilliantly. Their voices, both astounding in their own right, worked together perfectly, as did that of the entire company. The sound of the show was flawless, apart from a few unfortunate microphone glitches, but even these were insignificant under the sheer vocal talent on stage.
ADVERTISEMENT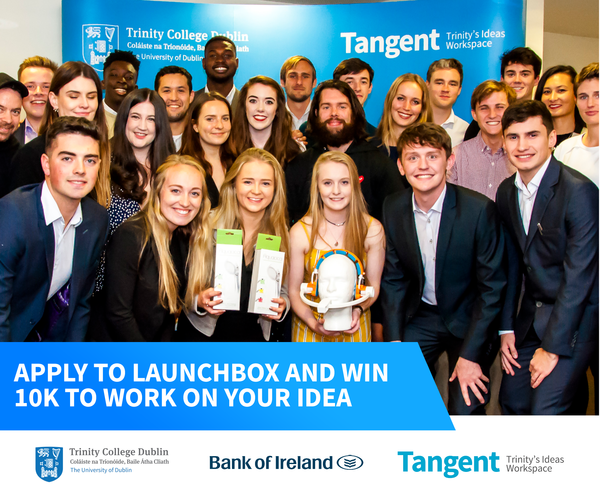 The rest of the cast were similarly impressive. Joseph O'Baoil's lamenting Amos was endearingly bashful, truly winning the audience over. His character was a satisfying contrast to Joshua Hurley's Billy Flynn, masterfully owning the room and the stage. Both Mama Morton and Mary Sunshine, portrayed by Mairin Hayes and Jenny Kearns, respectively, were unstoppable women in their own ways. Hayes takes no prisoners – no pun intended – while Kearns brings moments of light relief among the heavier scenes with her radiating optimism.
Even with the female focus of the show, the male ensemble were superb. Holding up the strong female presences – both literally and metaphorically – they were by no means idle alongside their female counterparts.
Those familiar with Chicago will know that it is intrinsically a dance-heavy show, and Cian O'Sullivan's choreography certainly lived up to any high expectations. Female ensemble members oozed confidence through what was undoubtedly a demanding set of moves. O'Sullivan opted for original choreography over that of the Broadway production for the well-known opener All That Jazz. At auditions, he explained he felt the famous steps were perhaps too famous, remarking "everyone knows that dance. My mom knows that dance". The dancing talent of the company was phenomenal, with the choreography blending seamlessly with the story and music. Perhaps most impressive was the highly-anticipated Cell Block Tango, in which the six murderesses leave the audience astounded with their sensual yet rather unsettling tales of how they ended up behind bars.
Besides dancing, the ensemble skillfully shifted between murderesses, scandal-hungry journalists and stiff jury members, adding energy and depth to the leads' performances. Unlike the Oscar-winning 2002 film adaptation, which focused on drama over the black humour of the stage show, this production knew just when to throw in some comic relief. The intensity of the trial towards the end was dispersed with moments of comedy, reminding the audience of the ludicrosity of it all.
Of course, every great show goes far beyond what you see on stage, and it is only fair that the orchestra, lighting and sound crew, and backstage crew receive their fair share of praise. Music Director Emily Hogarty arranged all the music and harmonies, coaching each lead and the chorus through their roles. The musicians in the 'pit' below the stage were flawless under Molly Burke's conduction. The coloured lights on stage were perfectly attuned to the tone of various scenes, and the overall performance ran like clockwork, thanks to the stage management of Eavan Gribbin and the stage crew.
Overall, Chicago is a spectacular production in my opinion, and the members and committee of TMT have much to be proud of. It is hard to believe that the society was founded just three years ago, and even more incredible is the fact that all who took part are just students, juggling coursework, jobs and other societies.