A crucial 27-24 victory against Shannon RFC for Dublin University Football Club (DUFC) in Division 1A of the All-Ireland League (AIL) on the back pitch in Thomond Park has propelled the side into the top four.
Trinity put the pressure on from the get-go, pushing Shannon deep into their own half with some well-placed kicks. They were unable to take advantage of this territory and after 16 minutes, Shannon were a converted try up. A penalty set up a dangerous attacking platform for the Limerick side and their forwards were able to bash their way over the Trinity tryline, with Tony Cusack claiming the try. Fionn McGibney nailed a difficult conversion and the homeside were up by seven.
Minutes later, Trinity returned the favour. Crashing onto Shannon's five-metre line after a maul, DUFC sent the ball wide. Shannon were able to momentarily keep them out but Trinity remained composed and flanker Max Kearney went over to bring the away side back into the game.
ADVERTISEMENT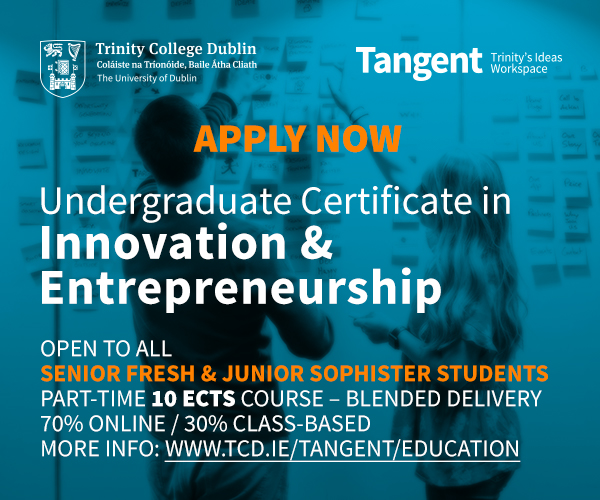 Trinity took advantage of the swing in momentum. On the 31st minute mark, winger Ronan Quinn was able to finish off a well-orchestrated attack to chalk up another try to Trinity, nudging them in front for the first time. Three points up after a missed conversion and with a few minutes to go before halftime, Trinity went on the offensive again. Five metres out and breathing down Shannon necks, James Hickey grabbed another try from a pick-and-go. Michael O'Kennedy's conversion widened the gap making it 17-7 to Trinity.
Shannon kept their focus and a minute from half-time, they won a lineout close to the Trinity line. After a couple of phases the ball was thrown out wide to Eathon Moloney who galloped over for Shannon's second try. Unconverted, the first half closed on a 17-12 score to Trinity.
An early second-half penalty to Trinity made in 20-12. Thomas Ahearne broke inside Trinity's five-metre line and threw the ball out wide to Pa Ryan who ran in a third try for Shannon. With a successful conversion the score was narrowed to 20-19.
A 20 minute yo-yoing ensued around the halfway line. After a helter-skelter 20 minutes, the game slowed down somewhat, with both sides conceding unhelpful penalties every few minutes. Joe Horan broke the deadlock in the 64th minute emerging from the back of a maul just metres out from Shannon's line and placing the ball over to give DUFC some breathing space.
Shannon stayed resolute and made it an uncomfortable final 15 minutes for the visitors, not helped by Colm Hogan receiving a yellow card around the 68th minute mark. With five minutes to go, Shannon won a lineout inside the Trinity 22. Pushing Shannon closer and closer to the try line, Cusack snuck over for his second try of the game. A failed conversion meant the score stood at 27-24.
Trinity were able to hold on to their lead in the face of intense Shannon pressure and emerge victorious. This win bumps them up to fourth place, a laudable achievement for a College side who have been outperforming themselves all season. Next Saturday they take on Terenure, who are rooted to the bottom of the AIL, in College Park in what will be a vital match for their season.