Niamh McCay, Luke Rynne Cullen and Donal MacNamee have been sanctioned by the Electoral Commission for breaching the rules of the Trinity College Dublin Students' Union (TCDSU) elections.
In an email statement to The University Times, the Chair of the Electoral Commission, Stephen Sheil, said that McCay and Rynne Cullen's Facebook pages would be taken down between 8pm and 10pm as part of their sanction. MacNamee's strike was minor and he can continue campaigning as normal.
McCay, in an email statement to The University Times, said that she was sanctioned for a Trinder post sent in by student nurses, who had spoken to McCay on the campaign trail. Trinder is a new popular Facebook page that allows students to send in anonymous messages to be posted about others.
ADVERTISEMENT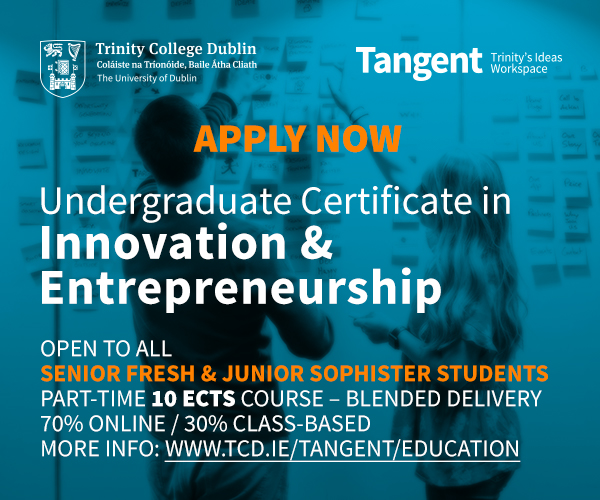 McCay said: "This post was heartwarming and it was lovely to read their support, but I now understand that this was on a public page and therefore could be considered sponsorship or endorsement."
"This breach didn't cross my mind as I read the post and I never intended for it to place me at an advantage, I wasn't even aware they had written it until it was posted", she said.
Speaking to The University Times, Rynne Cullen said that a "minor misunderstanding" led to his breach: "You're allowed to tag artists on events but you're not allowed to get them to co-host it and we wanted the co-host to be able to put the Spotify on the event so you could listen to the artist."
In an email statement to The University Times, MacNamee said: "We've been very lucky to have an incredibly committed campaign team over the first few days. Alas, we were a bit too enthusiastic last night and a few of the team had their t-shirts on before hustings began. We had a productive meeting with the Electoral Commission and we'll make sure it won't happen again."
Schedule 3 of the TCDSU Constitution outlines all sabbatical election regulations. The Electoral Commission then decides to issue a strike based on the breach in regulation.
This is not the first sanction issued this election season, following a minor strike issued against presidential candidate Laura Beston's just before campaigning started. Beston was not permitted to launch her Facebook page until two hours after the other candidates on Monday.