The Trinity Women's Soccer team fell at the final hurdle on Tuesday as they were beaten 3-0 by Galway Mayo IT (GMIT) in the final of the Rustlers College and Universities Football League (CUFL) Women's Division 1 final.
Despite the Trinity women starting strong – putting pressure on the GMIT defence and managing the ball well in the centre field – GMIT were clinical up front and took their chances well when they came.
After 20 minutes of dominant possession, a lapse in concentration saw Trinity lose the ball in midfield and, against the run of play, GMIT were up by one. Undeterred, Trinity kept pushing at the GMIT defence but any through balls to striker Aoife Robinson were quickly cut out.
ADVERTISEMENT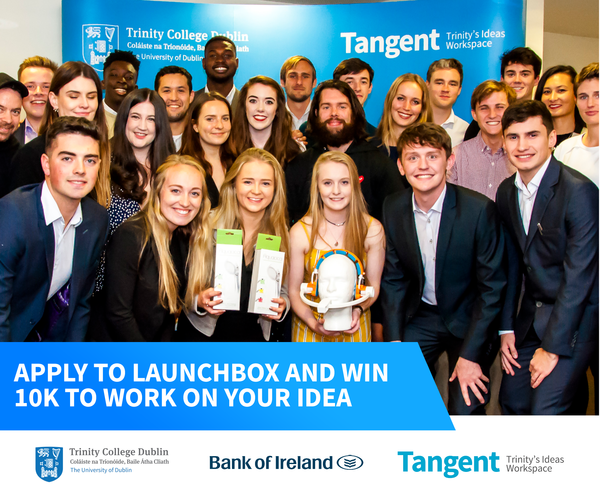 Trinity eventually settled down again, with Niamh Kane, Tara Coleman and Robinson all getting shots on target but to no avail. Luck was not on their side as GMIT regained possession and snatched their second goal of the game. Again attempts by Trinity to regain control over the game were scuppered and Trinity went in at the break 2-0 down.
Determined not to let the scoreline knock their confidence, Trinity came flying out of the blocks in an effort to get a score. A paucity of clear-cut opportunities, however, meant GMIT were able to keep Trinity at arm's length.
Trinity tried to inject some energy back into the side by bringing on Claire Nolan and Tini Schelling, but GMIT had already established their advantage and, with 20 minutes to go, GMIT went three ahead and struck the death blow to Trinity's cup aspirations.
Charli-Ann Lynch came on for Ali Flaherty, making an immediate impact and livening up the midfield. Trinity could have gotten a consolation goal late on as Lynch played a long ball into Robinson who forced another save.
Trinity will be left ruing missed opportunities in the face of a clinical GMIT attack which secured them a 3-0 win and the Division 1 trophy.