The constitution for the new Technological University Dublin Students' Union (TUDSU) has been passed by the three member unions, ushering in Ireland's newest students' union.
The new constitution passed with an overwhelming majority in student referendums held in Dublin Institute of Technology (DIT), Institute of Technology Tallaght (ITT) and Institute of Technology Blanchardstown (ITB).
In the wake of the three institutes merging, there will now be one students' union to cater for students all over Technological University Dublin, instead of three separate unions.
ADVERTISEMENT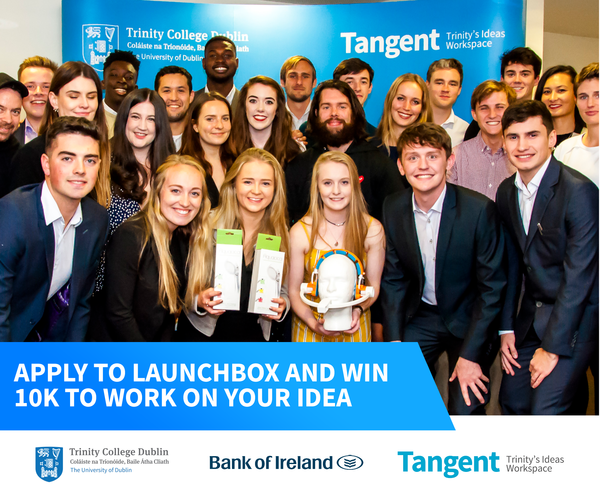 In DIT, now known as the Technological University Dublin (TU Dublin) city campus, 95.2 per cent voted to in favour of the new constitution. In ITT, 98.8 per cent voted in favour of the constitution, while in ITB, 96 per cent voted to pass the new constitution.
Last month, officers from students' unions at DIT, ITT and Institute of ITB drafted a constitution for their merger into TUDSU. The constitution, the first of its kind in Ireland, was agreed on by union officers after a weekend-long meeting consisting of debate and facilitated discussion.
In an email statement to The University Times, DITSU President Pierre Yimbog said: "It took great perseverance and passion to ensure we put together the best possible Constitution that would serve the needs of all 28,000 students of the new University."
The development of technological universities has been led by Minister for Higher Education Mary Mitchell O'Connor and is part of a wider goal to drive regional growth.
DIT completed the construction of its historic expansion on the site of the new €220 million Grangegorman campus in 2018.
Last year, the government also announced €4.4 million of funding from the Higher Education Authority (HEA) for Technological University Dublin, under the organisation's 2018 higher education landscape restructuring funding call. This brings the overall state funding for the technological university in Dublin up to €9.3 million.
TU4Dublin – the group made up of DIT, ITB, and ITT – submitted its application to become a technological university in late April after the Technological Universities Bill finally passed through the Seanad last March. The application was considered by an international advisory panel, the HEA and the Minister for Education, Richard Bruton.
Three other applications are expected to be made for technological university status in the coming years. Cork Institute of Technology and Institute of Technology Tralee have formed the Munster Technological University consortium. Connacht Ulster Alliance is made up of Galway-Mayo Institute of Technology and the Institute of Technology Sligo and the Letterkenny Institute of Technology. Waterford Institute of Technology and the Institute of Technology Carlow are set to merge to form the Technological University for the South-East.