The Coronas will headline Trinity Ball, with Kojaque and Mabel also taking to the stage in April.
This evening, Trinity College Dublin Students' Union (TCDSU) Entertainments Officer David Flood announced the full lineup of one of the most important events in Trinity students' calendars.
This year's billing, which was announced at a launch party in the Graduates Memorial Building (GMB), will feature a mixture of Irish and international acts from a range of musical genres including pop, hip hop and house.
ADVERTISEMENT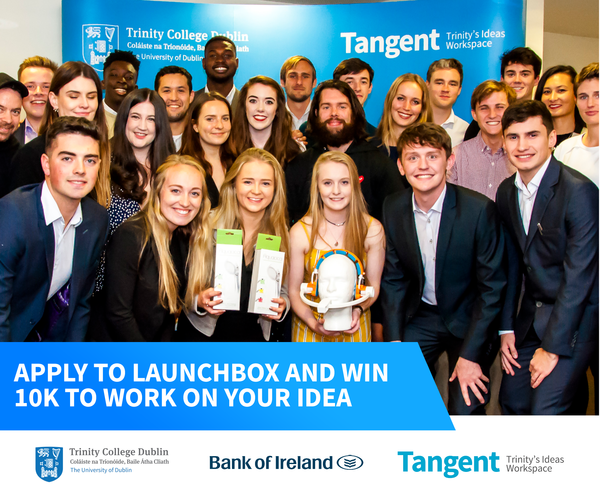 Heading up the lineup are well-known pop–rock outfit the Coronas, who have been a steadfast presence on the Irish music scene since 2003. The Coronas are no stranger to Trinity Ball, having played in the College in 2008 and 2012. The sing-along nature of their music has helped them produce many hits, with "Heroes and Ghosts" and "Listen Dear" some of the band's most well-known songs. Songs such as "San Diego Song" have filled the Irish airwaves since the mid 2000s and are undeniable crowd-pleasers.
In a press statement, Flood announced his delight with the headliners, saying they were "highly requested in the crowdsourcing form that we launched in July but they have also recently played 6 back to back sold out shows in the Olympia cementing themselves as a staple amongst people in Dublin".
He went on to add that "everyone in college has belted out the San Diego song at the top of their lungs at some point in their lives and where better to do it than at Trinity Ball!".
Dublin-based rapper Kojaque further reinforces the distinctly Irish focus of this years lineup. Almost one year since the release of his much-lauded Deli Daydreams EP, the young film graduate has played to sold-out audiences in the Academy, Other Voices and Electric Picnic. His confessional songs reflect on some of the most pressing issues in modern Irish society, from urban poverty to substance abuse, with their polished production helping him win a loyal following.
Belfast rap duo Kneecap have garnered an equally devoted fanbase with their tongue-in-cheek songs in Irish. Fan favourite "Cearta" has definitely challenged the perceptions of Irish-language music, drawing criticism from Raidió na Gaeltachta for its references to drug use and the PSNI. The duo are known for their upbeat performances and proved very popular with the crowd during freshers' week.
Adding to the local talent are electronic act Le Boom, whose infectious music blends electronic, indie and house influences. The band's 2017 catchy debut single "What We Do" proved a hit on dancefloors from Galway to New York. Multi-instrumentalists Aimee Fallon and Christy Leech experiment with a glass bottle beats, loop pedals and energetic drums to create a vibrant soundscape.
Toe-tapping funk music can also be expected from the addition of ten piece funk-pop ensemble Toucan, who have been flagged as one of the Irish acts to watch in 2019. Their combination of jazzy brass hooks, slick guitar and smooth soul vocals have set them apart from their contemporaries. It was all but impossible not to dance to last summer's debut single "We Fell for Miles", a floor-filling groove that helped them clock up Spotify listeners from all around the world.
This year's lineup features some of the biggest players in the international dance music. Australian producer Mall Grab is no stranger to these shores having brought his "Looking for Trouble" tour to the now defunct District 8 last November. With his grainy lo-fi sound and high-energy set, the 24-year-old has injected some much needed fun into the house scene.
His debut EP Alone was released to unprecedented success and the momentum shows no sign of slowing down according to Flood, who describes him as "one of the most exciting names in dance music".
Already announced to be featuring at the ball are Scottish folk-pop singer Nina Nesbitt, Manchester grime artist Bugzy Malone and Chicago DJ Honey Dijon.
As far as pop music is concerned, British singer Mabel has dominated the charts of late, with her appearance on Jax Jones's single "Ring Ring" and her own release "Finders Keepers". The daughter of Swedish singer Neneh Cherry, Mabel's RnB-inspired tracks have won praise for their candid lyrics exploring modern relationships and identity crises. Her most recent single "Don't Call Me Up" is her most impressive chart performance to date, reaching number five in the UK Top 40. Flood said in a press statement that Mabel "is absolutely coming for Dua Lipa's spot on the charts".
Tebi Rex, Mella Dee, Sally C, Jordan Max and The 2 Johnnies will also play at Trinity Ball.
The wealth of Trinity's musical talent will also be represented, with Trinity Orchestra, DUDJ, Trinitones and Metabolix playing in April.
This year's Trinity Ball will take place on April 12th, with tickets set to go on sale February 20th at 9am. This year's ticket prices have risen to €91 due to a rise in VAT. The price marks a €4 increase from last year's €87.
This year's ball will take place closer to exams than in previous years under the new year structure. The ball will be held on the last day of teaching, leaving students just one week between the event and the start of the one-week exam period. Last term, a group of students started a petition to change the date of the ball so it wouldn't fall so closely before exam time. The date of the ball is approved by the College Board over a year ahead of the event.