Student societies have condemned Dublin City University Students' Union (DCUSU) for showing "a clear disregard for democracy and transparency", after the union executive voted to support disaffiliation from the Union of Students in Ireland (USI) without consulting class representatives.
A meeting of the most senior members of the union, held earlier this month, saw officers voting to launch a petition, with a view to initiating a referendum on whether the union should leave USI before the end of this college year.
As it stands, a referendum on the union's membership of USI is due to take place in December, a measure decided on at the conclusion of the union's last affiliation referendum in 2016. More junior members of the union, such as class representatives, were not consulted on this decision.
ADVERTISEMENT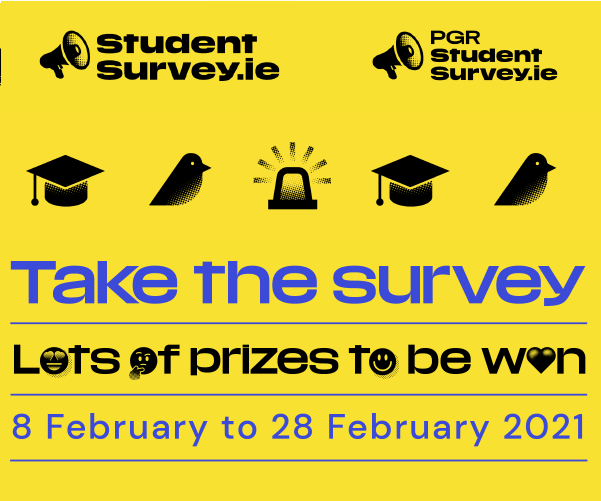 At a second meeting, held one week later, the union's executive committee voted on the official stance officers should take, should a referendum occur. Minutes from this meeting, obtained by The University Times, show that the vote was tied, with 5 members of the executive voting to adopt a neutral stance, and a further 5 voting to campaign against USI. The union adopted a disaffiliation stance, as the president of the union, who has the deciding vote, voted to campaign against the national union.
An emergency class representative council has been called with the aim of challenging the executive's stance on the potential referendum. This council, which will be held on Monday, will focus exclusively on the executive's stance, and will not have the power to prevent the referendum process as a whole. The petition is still being circulated, and will require 425 signatures, representing 2.5 per cent of the union's members, to trigger an early referendum.
Minutes from the first executive meeting, also obtained by The University Times, note a "desire from some Executive members to not hold a referendum this year". However, they also describe a "desire by the sabbatical team to bring this question forward to all students to exercise their vote directly", referring to the referendum as " the most democratic exercise that can be done".
The executive's actions have been called into question by students. An open letter published by Dublin City University's (DCU) LGBTA Society criticised the decision not to put the change of stance to a vote at from the class representative council, which more junior members of the union can attend.
The letter described putting the vote to the class representative at council as "a long-established and respected process wherein the individual student is given time to voice their concerns", calling the executive's decision "a slap in the face to all class representatives, a slap in the face to students in general in DCU, and a slap in the face to our integrity".
The letter discusses USI's support of LGBT issues, describing it as "a driving force for social change in Ireland". The letter praises USI's role in campaigning for the 2016 marriage equality referendum and last year's referendum to repeal the eighth amendment, calling the national union "a powerhouse".
USI provides training on LGBT issues – known as Pink Training – to students from USI-affiliated universities. If DCUSU were to leave USI, students would only have the option to attend Pink Training one more time, due to a leaving grace period. After this grace period, Pink Training would no longer be provided to DCU students.
In an email statement to The University Times, the Chairperson of the LGBTA Society, Dean O'Reilly, discussed the society's support for USI's training, saying: "We firmly believe LGBTQ+ students have a lot to gain from being able to attend the weekend each year."
"Without Pink Training", he said "I would have never been able to handle my public coming out, and have benefited from the weekend so much as to return to give workshops for the last two years".
DCU's gender equality society, Fem Soc, also published a letter criticising the executive. The letter describes the executive's "appalling" actions as "not just the undermining of class reps and our constitution, but a complete betrayal of the trust placed in our sabbatical and executive officers".
The executive's initial decision to avoid bringing the question to a class representative council is described in the letter as "a deliberate attempt on the part of the DCUSU executive to bypass democracy". Fem Soc's letter also praised USI's role in last year's national referendum, as well as the union's support for the recent INMO nurses' strike.
President of DCUSU, Vito Moloney Burke, did not respond to multiple requests for comment.
Discussing the possibility of a referendum last week, Burke told DCU's student newspaper, the College View, that he had not "attended an event this year that would be a big loss to the student body should we disaffiliate, or couldn't be replaced".
"You look at times of crises, for example, Shanowen Shakedown or Save Our Shepherd, and you have to say really that is when your national union should come into its own and really step up to the plate for us, for DCU students, and from my own personal perspective I don't believe they did on either occasion", he said. Drawing attention to the contribution students must pay for membership of USI, Burke described it as "right and proper that on a regular basis they get to answer the question: 'do you want to keep spending that money?'".
DCUSU has a complicated history with USI. After leaving the union in 2001, DCUSU voted to re-affiliate by a narrow margin in a campus-wide referendum in 2013. Then-DCUSU President Paul Doherty declared the referendum "null and void" after the union's executive failed to hold an information campaign or promote the campaign as it was constitutionally mandated to do.
In an email statement to The University Times, USI's Dublin Region Officer, Colm O'Halloran, said he was "disappointed by DCU SU Exec's decision to take a stance in favour of disaffiliation, especially since there hasn't been consultation with students or class reps".
"USI has been consistently working for DCU students, in particular campaigns fighting for student teachers and student nurses", he said.
He continued: "There has been a noted lack of of attendance and engagement from the DCU SU President at USI events and National Councils and DCU SU never communicated any dissatisfaction to USI before now. USI endeavours to support DCU students and we will be campaigning to ensure that DCU students remain members of USI."
The following year, a second referendum was held, with students again voting to re-affiliate with the union. This re-affiliation referendum carried by just a single vote, with 726 yes votes to re-affiliate – edging out the 725 no votes against re-affiliation. The decision to stay was affirmed in another referendum in 2016, this time by a much larger margin, with 94 per cent of students voting to remain.
Other students' unions have also come into conflict with the national union. Following years of tension over financing problems. University College Dublin Students' Union (UCDSU) voted to disaffiliate from USI in 2013, with 63 per cent of the voting students choosing to leave in a referendum. A re-affiliation referendum was held in 2015, with students re-affirming the decision to leave the union. Maynooth Students' Union (MSU) also held a referendum in 2013 to opt out of USI membership, with 87 per cent of students voting to remain.
Trinity College Dublin Students' Union (TCDSU) joined USI in 2001, with students paying an affiliation fee for membership of the national union. Of the €8 affiliation fee each student pays to TCDSU, €5 goes directly to USI and the remaining €3 going to TCDSU participation in USI events. A campus-wide referendum was held in 2012 to disaffiliate from USI, with students voting overwhelmingly to remain.