I've long wished for a spot in the city that I could hide out in to read or to leisurely write. It needed to be close to College, but also far enough away to feel like an escape. Further criteria included: space, light and staff who won't judge me for hogging their table too long. Bread Nation pastries are always a welcome bonus. Whatever entity is out there has finally listened and granted me Gertrude, which recently opened its doors on Pearse St to much fanfare, as the latest installation in the expanding 3fe enterprise.
A five-minute walk from the Science Gallery, 10 minutes from the Arts Block, what sets this place apart from all of my other potential hideaways is its offer of bottomless filter coffee. It is so hard to leave Gertrude when your cup never ends.
Gertrude means "strength" according to owner Colin Harmon, residing king of Dublin coffee, who has a lofty five-year plan judging by this bold foray into food service. He has been quoted as saying: "We wanted a strong woman's name." With sister (or brother) cafe Daniel having opened a few months back on Clanbrassil St, this personification trend is getting interesting.
ADVERTISEMENT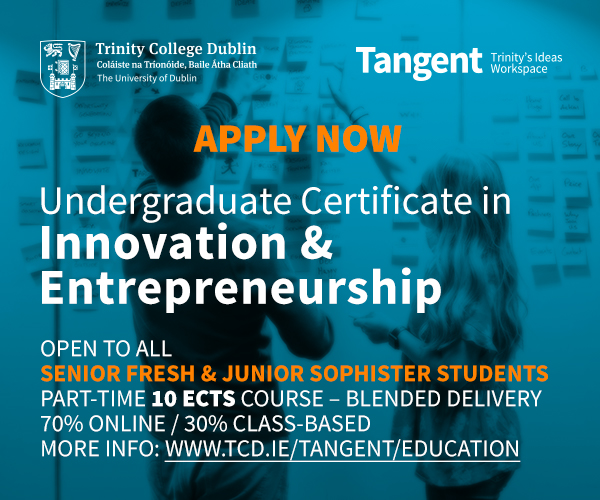 Gertrude's location and exterior does exude a certain strength or brutality. She is decidedly square, squatting rigidly underneath an unappealing block of apartments. She is all windows and has not much allure until you walk in and are slapped in the face by the brash yellow of the massive front-of-house coffee machine. This is my favourite part about the place, a cheeky oddity that is echoed only by the fun jazzy Beatles-style melodies coming from the sound system. The remainder of Gertrude obeys that "strength" aesthetic, with long communal tables, blue metal chairs and unadorned menus.
I imagine it is a beautiful spot at dinnertime – the attentive staff inform me that they light candles and serve wine from large glass coffee carafes each evening (from an impressively extensive and well-sourced list).
However it is at breakfast time I arrive and so it is the breakfast I must review. Unfortunately it is with reluctance that I do so, as my first visit to Gertrude gave me a most undesirable experience when we ordered a "Gertrude Stack" (buttermilk pancakes, orchard syrup and honey butter), and a portion of porridge made with almond milk and served with nut butter, banana and lemon balm. Standard.
I was underwhelmed by the portion sizes and presentation to begin with, but it wasn't until we bit into our respective servings that we realised there was something seriously amiss. Struggling to put a finger on the unsettling sour taste present in both dishes, we flagged it with the staff, who realised to their horror that they had served us seriously gone-off ingredients: the "honey butter" smothering the pancakes was positively fermented, and my almond milk porridge was similar. They apologised profusely and discounted our whole meal, and I have put it down to teething issues, possibly a disorganised food storage system, or a dodgy fridge.
A second visit to Gertrude re-established them as solid in my estimations. I ordered the porridge again and it was about as good as porridge gets. Pinhead oats gave it a sublime grit – not for everyone, but porridge enthusiasts will enjoy. A chat to manager Siobhán further revealed the prodding experimentation going on behind the scenes. Indeed, they began with an all-day-menu concept, but this was quickly scrapped when they realised people weren't ordering chicken for breakfast. Except on pancakes, as that's an option.
Overall, I'm glad you've arrived, Gertrude, but try and keep it together.