Dublin University Harriers and Athletics Club (DUHAC) smashed several club records and came away with a number of medals this weekend at the Irish University Athletics Association (IUAA) Indoor Championships event held in the Athlone IT.
Among the medals won by DUHAC at the annual event were gold for ladies captain Sorcha McAllister in the 3,000 metre, with McAllister setting a new Trinity record of 9:50:69. Shane Keane in the long jump and Sean Thomson in the triple jump claimed silver, jumping jumping 6.61 metres and 12.82 metres respectively.
While this was as far as the medal-winning went for DUHAC, the club's athletes did set numerous club records. Men's track captain Alan McGinley narrowly missed out on top spot in the men's 1,500 metre but nevertheless managed to shave two seconds off the record previously held by current DUHAC coach Ian Morrison. Likewise, the men's 200 metre relay team were missed out on a medal by one second but broke another club record by finishing in a time of 91:19.
ADVERTISEMENT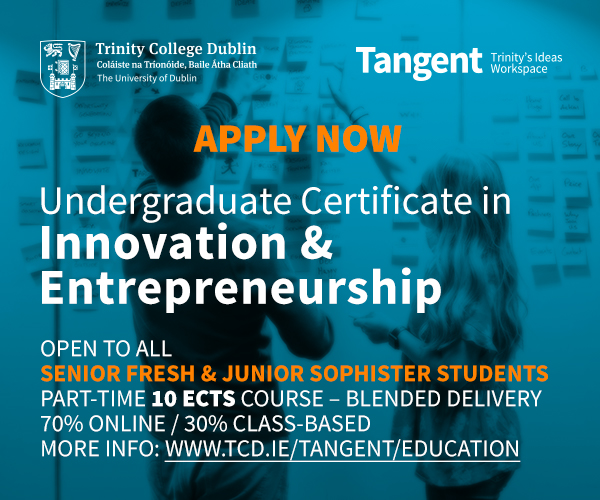 DUHAC's Dean Power, a "one year down" athlete (meaning an athlete who has left university in the most recent year), also set a new Trinity record, pipped to a medal by less than a second with a finish of fourth place in the 200 metre event.
In a press statement, McGinley said that "a great day was had all round, with a number of medals, records and personal bests among the accolades. The team buzz throughout the whole day is fairly unique to these Intervarsity events. It's days like these that give the just rewards to the athletes and coaches who put so much time into preparation!"
Ladies track captain Ashling Heneghan echoed McGinley's comments: "I am so proud of what the team accomplished at Indoors. We came home with 3 medals and many narrowly missing medals. Overall performances were very strong across the board. Coach Brian Downing would agree with me that the club has a lot of emerging talent and is one to watch to in the future. I'm looking forward to see what outdoors has in store for us."
Next Saturday, DUHAC will compete against University College Dublin (UCD) in the Colours Cross Country Championships, before heading to NUI Galway on March 2nd for the IUAA Intervarsity Cross Country Championship.
In 2018, DUHAC were awarded Club of the Year at the Trinity Sport Awards.