Keeping in step with her groove-centric campaign theme, Trinity College Dublin Students' Union (TCDSU) Entertainments candidate Judith Robinson's first club night event, entitled "Feel the Groove", took place at Wigwam last night.
From 9pm until 11pm, Robinson's event included performances from live-music acts from Notions DJs, and Trinity student musicians Rob O'Donohoe, Ronan Connolly, and Greg Tisdall. The crowd was thin, populated mostly by friends of the artists and the candidate, likely due to the early timing of their performances. Trinity Halls hustings did not end until roughly 10pm, hindering a number of potential attendees from being able to see the live acts.
The remainder of the night consisted of a blend of disco and techno music, attracting a particularly Arts Block and DU Players dominant crowd. Robinson's inclination to cater to mainly her own background of the student population appeared a visible impediment to the turnout of the event, as the bar area and seating area, as well as the dance floor, never quite reached a sizeable capacity throughout the evening.
ADVERTISEMENT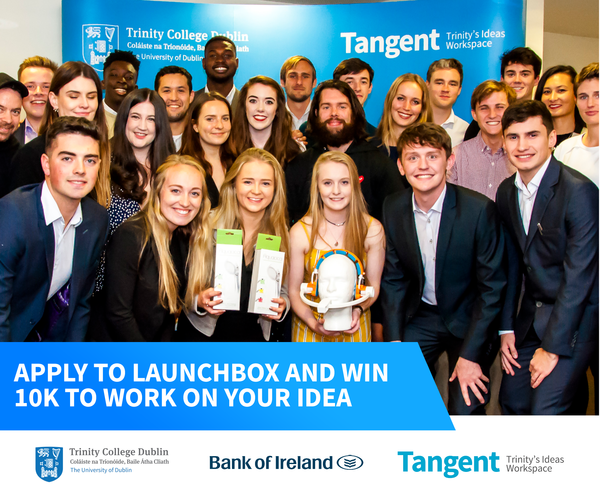 The event boasted wheelchair accessibility thanks to Wigwam's ground floor dance area and bar, although the smoking area and bathrooms are located upstairs.
Many of this year's candidates were in attendance, including welfare candidate Aisling Leen, presidential candidate Laura Beston, and education candidate Niamh McCay, enjoying a crowd that seemed intimate and well suited to the artsy, election-driven climate. If there was a singular downfall to Robinson's event, it was just this: there was not a great deal of variation in the attendees drawn to the festivities, most of whom were seemingly part of campaign teams, or arts students with a similar affinity for Robinson's archetypal event.
Wigwam's decor seemed suited to Robinson's theme, as the venue is adorned with colourful baubles, eccentric lights and patterned interiors. The vibe of the place allowed for Robinson's promise of both chill and upbeat, with plenty of open seating for smaller groups to converse as well as a loud dance floor for those so inclined. She made the rounds of the venue as hostess, interacting with guests in her usual amiable demeanor, providing a welcoming environment for those in attendance. Robinson's likeability and sincerity shines through despite the perhaps exclusive nature of her event, which could give the outward impression of appealing to primarily a specific crowd.
It is, however, questionable that Robinson's event, released on February 19th, mimics a great deal of the characteristics of competitor Luke Rynne Cullen's event, announced prior to Robinson's, and which is also set to take place at Wigwam the following night. This crossover of events could hinder attendance at both, as well as provide a closer, more critical comparison between the campaigners.
Following this Tuesday, as mentioned, is Luke Rynne Cullen's "Trinity Ball also at Wigwam, and Jerico Alcaras's Intergalactic at the Globe on Wednesday. As voting begins, it will be interesting to see how the Ents candidates' flagship night out events sway student voters one way or another.