Honey Dijon, Bugzy Malone and Nina Nesbitt have been announced as three of the first acts to play at this year's Trinity Ball, The University Times can now reveal. The full lineup will be released in the coming weeks.
This year, Trinity College Dublin Students' Union (TCDSU) Entertainments Officer David Flood trialled crowdsourcing suggestions for the ball's lineup. In an email statement to The University Times, Flood said: "With the line up now booked I can confidently say that the crowdsourcing has had a directed impact on the line up! I'm stoked for the ball as it's a killer line up but more importantly its [sic] what the students have said they want!"
The three acts represent a diverse range of genres, with electronic, grime and folk music featuring. Of the three acts announced, Honey Dijon has the greatest international following.
ADVERTISEMENT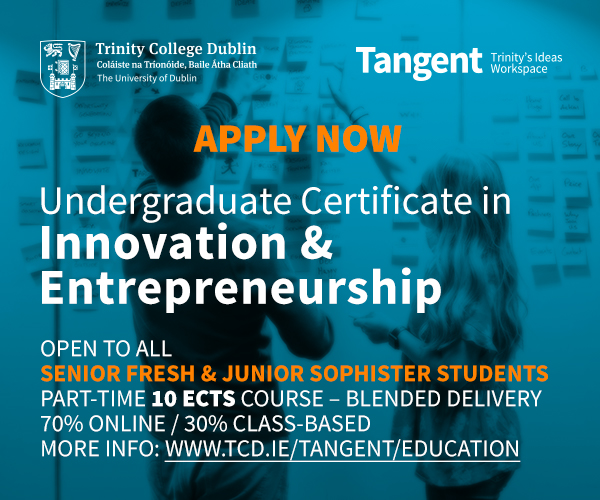 The Chicago DJ has carved out a name for herself as one of the pioneering figures of the electronic music scene. Dijon's music expertly blends a range of genres, sampling everything from house to techno and soul. She has graced the dancefloors of famed venues such as Berghain in Berlin Sub Club in Glasgow and Space in Ibiza.
Dijon's versatile and audacious sound has won her a legion of devoted followers in both the club and fashion world. Dijon has also won praise for her activism work speaking out about the gender balance in the DJ world and the need for safe spaces in clubs.
Dijon is no stranger to Dublin, having played a set at last year's Metropolis Festival.
In recent years, Trinity Ball has provided a platform for up-and-coming grime artists, such as Stormzy and Section Boys, who have subsequently gone on to become household names. Bugzy Malone, the second act announced, has very much the same potential.
Malone, who is the first rapper from Manchester to make waves in grime, raps in his trademark Mancunian accent and has won praise for his confessional style. Much of his music reflects upon his criminal past with his mixtape Journal of an Evil Genius tracing his journey from childhood poverty to a prison sentence aged 16. Malone gained major attention with his "Spitfire" freestyle on JDZ media, which amassed over one million views on YouTube. This set the stage for him to release his debut album King of the North in 2017, which rose to number four in the UK charts. Standout songs from the Mancunian MC include the dark narrative of "Beauty and the Beast" and the crowd-rousing "Memory Lane", which features a sample from Oasis's iconic "Wonderwall" chorus.
Scottish songstress Nina Nesbitt will bring her brand of folk-infused pop to the stage of Trinity Ball. In November, Nesbitt appeared to announce that she would play the ball, after posting a tweet saying she was scheduled to perform in Dublin as "part of trinity ball". The tweet has since been deleted.
Having cut her teeth as a songwriter for artists such as Jessie Ware and the Shires, Nesbitt broke out as a solo artist in 2012 with her EP The Apple Tree. Before releasing her debut album, Nesbitt forged a close friendship with fellow songwriter Ed Sheeran, who invited her to support him on his European tour.
"Peroxide" was Nesbitt's first major release in 2014 and reached number 14 in the UK charts. Known for her combination of upbeat pop melodies and use of acoustic instrumentation, Nesbitt has refined her sound since this initial release. Nesbitt changed label to independent favourites Cooking Vinyl and in 2018 released her Somebody Special EP. Nesbitt's change in musical direction is clear to see from her new album The Sun Will Come Up, which was released on February 1st.
Trinity Ball will take place on the of 12th of April – the last day of class – with this year's scheduling met with controversy. The revised academic structure means that the ball will be much closer to exam time than in previous years. Students will have one revision week after the last week of class before their one-week exam period.
Students launched a petition in October to change the date of the ball due to concerns that it fell too close to exams.