Lights off. Projector on. Dublin-born artist Maser immediately captivated the students who came along to the Players Theatre to hear his hugely inspiring and unique story as part of the ongoing Trinity Arts Festival.
Maser began painting graffiti on the streets of Dublin from the early age of 15. As both his interest and abilities in street art developed, he encountered struggles with parents, friends and girlfriends who often viewed his passion more as an addiction. The extent of his graffiti work around Dublin brought trouble with the law and he found himself on probation for two years. Following this period, he embarked on trips around European cities.
The more he travelled, however, the more he realised his love for Dublin both as a city and his home. The discovery that stickers and posters are a legal form of street art provoked him to spread a message concerning his appreciation for Dublin. He joked that the Dublin City Council's decision to remove his stickers from areas around the city, created employment in his much-beloved hometown.
ADVERTISEMENT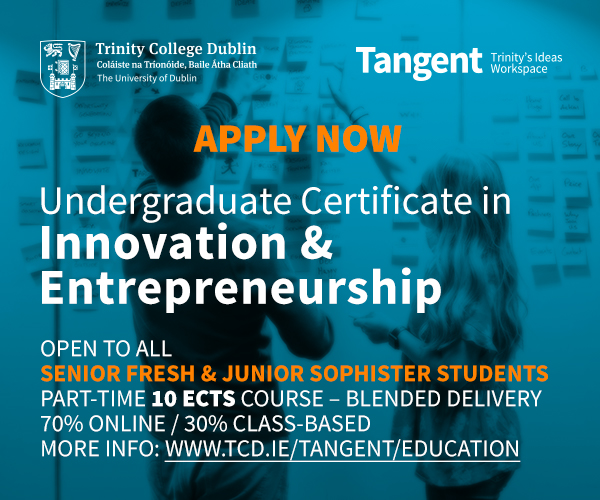 Maser dropped out of a degree in fine art and worked in a range of jobs before returning to study digital communication and graphic design. Having completed his education, he bought an interrail pass and left his mark on each place he visited with his graffiti work. Maser remarked that he did this "for no real reason, but it felt right at the time" – a striking and empowering point to make given the immense pressure on our generation to have a life plan when, perhaps, it might be better to experience the world without an agenda.
The artist discussed the plethora of projects and collaborations he has done in recent years. His work in Mountjoy Prison and St Patrick's Institution formed a particularly memorable part of the talk. The artist reflected on his month spent teaching young inmates the skills of painting murals, showing the audience a photograph of one of the prison walls with the caption: There's friends I've yet to meet. Maser emphasised the fact that he "had no real agenda" and modestly remarked that he learned more from the experience than what he felt he taught the inmates.
The most important realisation for Maser, it seems, is that he began to view "art as a vehicle for change". The artist's "U ARE ALIVE" mural has been instagrammed to death but has become a much loved landmark on Camden St. A similar piece of street art appears on Kevin St which shares the message "LIVE AND LOVE". The 37-year-old said that this mural in particular, made him ponder the concept of an "interrupted landscape". He wondered if the bright red wall which was once a dull grey colour, had any impact on the multitude of nine-to-five workers who cross the junction every morning. This thought motivated the artist to continue evoking conversations by "interrupting landscapes".
Maser's willingness to progress as an artist has afforded him the opportunity to paint walls across various parts of the world including Ireland, UK, Germany, France, Australia, Russia and the US. One of the most humbling things about Maser was that he frequently referred to how "lucky" he is. Flicking through picture after picture of his artwork, it was clear that he possessed massive talent as an artist.
He addressed the hardships of artists living in Ireland and honestly commented that "there is no real secret sauce, just keep fucking working". Sustaining work and finances is a concern for many aspiring artists and Maser highlighted that "you can't rely on one thing". He is constantly working on installations, collaborations with corporate clients, murals, art gallery shows and fine art prints. The nature of the job is that it is "really a slow burner" and can be "very taxing at times".
The artist explained that he has always had "an itch to do other stuff" such as the Repeal logo he designed for the side of the Project Arts Centre which sparked a country-wide conversation on the abortion referendum held last year. The artist also is reluctant to sign his work as he recognises its potential to generate social change. Through taking ownership of his art, he believes it restricts its access to the public.
The most telling thing he said was how delighted he was "to have tea with the President in the Áras an Uachtaráin" while they chatted about producing their book, The Poet and the Painter. Maser values situations like this, the connection with people over a cup of tea, rather than the status and fame which his work has brought in recent years. He is always keen to "give back to his community" and built his gallery space, Atelier Maser, in order to nurture budding artists in Ireland such as Peter Doyle.
In his own words, his philosophy can simply be summed up as "practice, patience and compassion". "Dismantle your ego", he advised, "people smell it and it stinks".