Despite a slow start, Dublin University Association Football Club (DUAFC) secured their top-flight status in the Colleges and Universities Football League (CUFL) yesterday with a 4-0 away win over Coláiste Stiofáin Naofa in a relegation playoff.
The stakes were high for both sides coming into the game, and the hosts started the brighter of the two sides, taking advantage of a slippery artificial surface to which DUAFC weren't accustomed. Trinity, though, were able to soak up this early pressure. Brian Foley, one of three final-year students making a last colleges appearance for the club, led the defensive efforts and Niall Barr and Jason Boateng broke up Stiofáin Naofa attacks from midfield.
The balance tipped in favour of Trinity after this period of pressure, with captain Ronan Hanaphy and Chris Straessle – both also making their intervarsity swansong – straining the Coláiste Stiofáin Naofa defence. Eventually the home side caved in and Hanaphy was able to tap home a rebounded James Wood shot. Trinity went in at the break with a 1-0 lead and the momentum very much with them.
ADVERTISEMENT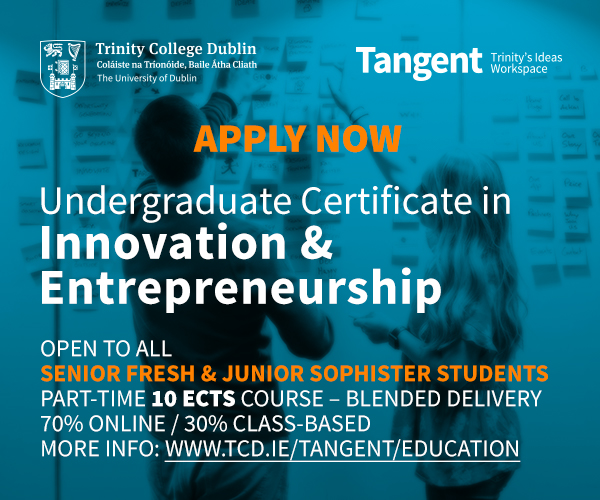 Immediately after the break, Trinity put the Waterford side to the grindstone once again. Dylan Connolly, who was beginning to pose serious questions of the hosts' defence, found Hanaphy down the line and his pass put Straessle in to double the deficit.
The Waterford side began to disintegrate and Trinity were able to snatch a third goal, courtesy, once again, of Hanaphy. DUAFC's captain finished off Woods's low cross to the edge of the box to all but cement Trinity's survival.
And with the winner no longer in doubt, DUAFC finished the game in style. Connolly pounced on a clever pass before laying off to Woods, who slid the ball under the keeper and into the net.
For DUAFC, it was a satisfying end to a difficult CUFL campaign. A 1-1 draw with Dublin City University (DCU) was Trinity's best result, in among several heavy defeats.
In Division 1A of the Leinster Senior Sunday League, DUAFC sit in mid-table. A superb start to the league campaign for Trinity has tailed off significantly in recent weeks, and they entertain Arklow Town tomorrow bidding to arrest a five-game losing streak.