You may think, one week into the annual circus that is the Trinity College Dublin Students' Union (TCDSU) election, that you're familiar with most of the key players involved. You've see them in the Arts Block waving flyers in front of you, you've been invited to like their Facebook pages and you may even have noticed the particular interest The University Times has taken in this group of colourful t-shirt-wearing students. But the average student is unlikely to have encountered the people who are responsible for orchestrating the behind-the-scenes work that makes these endeavours possible.
Campaign managers wield enormous influence over the candidate running for election, and consequently, over how the next union will look. Yet most of the time, their presence on the campaign trail is understated, and their role remains vague and undefined.
According to Conor Gill, who ran the campaign for current Entertainments Officer David Flood the clue is in the name: "It's managing! It's managing all the volunteers, you're managing the candidate themselves and you're basically making sure that they're doing the campaign properly."
ADVERTISEMENT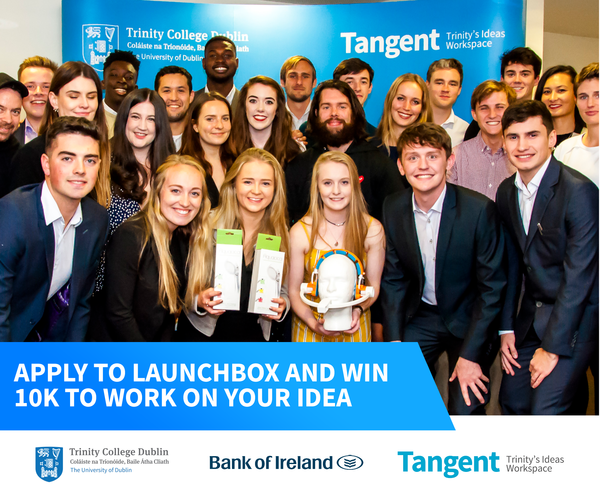 Jenna Clarke-Molloy, who managed former Education Officer, Dale Whelehan's campaign gave a similar job description, saying "it's a lot of logistics. Making sure there's always someone in the Hamilton, Arts Block or wherever else, making sure that the candidate is doing lecture addresses and also trying to make sure that the candidate is taking care of themselves".
"Some campaign managers wake up at 7am when the candidate wakes up, tells them what they're eating for breakfast, when they're having lunch, what they're doing that evening, what time they'll go to bed", said Kevin Keane, former TCDSU President and campaign manager for Aoibheann Ní Lochlainn, who ran successfully for Welfare Officer in 2017.
Echoing that sentiment, the manger for incumbent Communications and Marketing Officer Paraic McLean's campaign, Sean O'Carroll said: "For those two weeks of the campaign, you basically run the candidate's life and tell them where to be at all times."
This level of control may come across as domineering, but to run a campaign without the steady hand of a campaign manager, is generally considered an impossible task. "I don't think a candidate can win or be successful without a campaign manager", Clarke-Molloy said. "There's so many little incremental bits to it that I don't think anyone could do the lecture addresses, do the hustings and manage everybody else. It would be physically impossible." Aside from simply the organisational element of the campaign, Gill believes that having "a proper sounding board, where no matter what you say they'll tell you upfront whether you're wrong or if it's a bad idea" is integral to the success of the candidate.
More than that, "it's the sign of a good leader and particularly of a good campaigner when they recognise that they can't do everything", Keane stated. He also believes that the key to the role of any students' union officer is delegating tasks, "because you're not qualified to do everything. There are people who have skills you do not have, no matter how great you are".
After the first time I swore I wouldn't do it again, but with all its stresses and pains, it's great and I would definitely do it again because I really enjoyed it
O'Carroll raised the point that having the support of a campaign manager during some of the most testing points of the election is of benefit to the candidate's mental health: "At least someone is there with you to cry when the polls come out and they don't go your way, or when you're like 'I answered that hustings question really badly and UT are gonna grill me'."
"You also act as kind of an emotional support which I think is important. That doesn't have to be the role of the campaign manager but I think it often is", he says.
This "pastoral element" of the role, as Clarke-Molloy calls it, is one of the most challenging aspects of the role for some campaign managers.
O'Carroll recalled the difficulty of "when the candidate is really upset, either interviews that have gone badly", or when they have moments of self-doubt. "Keeping a brave face and being a source of support for the candidate can sometimes be difficult, and not letting your own emotions get the better of you", he said.
In a similar vein, Gill said that personally detaching yourself from your campaign is a necessary step: "A big thing was making sure that things weren't getting to you, because it can feel really personal if someone is commenting on ideas, commenting on design choices, commenting on anything you say. That can feel like they are personally aiming for you." Realising that "they're examining your ideas", separate from you, was a particularly tough part of the job.
This would be taxing enough if it took place only over a fortnight in February, but for most campaign managers, preparation begins long before that. Clarke-Molloy said that she and her candidate started "planning in earnest" over Christmas break. Keane too, said that "the two weeks of the campaign are only a small part of it. As a campaign manager you're involved from well before Christmas".
Such a big production is not the norm in other colleges though. Cormac Shine, who ran the campaign for former TCDSU President Domhnall McGlacken Byrne, thinks that Trinity is "unlike other colleges" in that elections are done particularly well: "It's an intense campaign experience because we have quite a cohesive campus and the student body is quite engaged, which isn't recreated in other campuses."
For those two weeks of the campaign, you basically run the candidate's life and tell them where to be at all times
This makes the experience all the more worthwhile for some campaign managers. "You get to pull the strings, in many cases, behind a really very large scale campaign", said Keane. "It's a full machinery and a full gambit of a large scale political campaign at your fingertips, which as someone who is usually in second or third year in college is a very rare opportunity and one that this is really fantastic experience."
Understandably though, it is this intensity of the campaign period that makes some managers reluctant to tackle the position, and some that do vow to never partake again. "I was really really hesitant to take it on because I knew how much work it was. If my candidate wasn't someone as passionate or someone who cares as much as he did, I don't think I would have taken it on", said Clarke-Molloy. Gill said: "I would never do it again because it is just huge and draining. If I wasn't doing it for a really good friend I would probably have hated it."
As challenging and multi-faceted as the role is, there is a common thread that runs through all the experiences of the campaign managers I spoke to – they all thoroughly enjoyed the process. O'Carroll liked it so much that he did it twice, and wouldn't rule out another run for office: "After the first time I swore I wouldn't do it again, but with all its stresses and pains, it's great and I would definitely do it again because I really enjoyed it."
"Oh it was fantastic, it was absolutely brilliant", said Keane. "I would say to the campaign managers that are currently in the role that I have the utmost respect for them. They clearly have decided to given themselves up massively to their friend and that's very admirable."
Many mention the camaraderie that exists on the campaign trail, which can be a breeding ground for forming solid, long-lasting friendships. "It's a nice little community", O'Carroll said. "There's always someone to bring you a coffee or go to lunch with".
Mainly though, the sense of pride that comes with seeing their candidate elected, cancels out the early mornings and sleepless nights. Clarke-Molloy said of her candidate: "It was just so so rewarding to see him do so well and then to see him achieve all the different things he set out to. After all the drama, it just came down to the fact that he is so right for the job, he worked so hard and I'm so happy to have been able to help my friend do that."