The Graduate Students' Union (GSU) is lobbying for a review of the College's postgraduate education, in a similar model to the Trinity Education Project.
Speaking at a meeting of the union's council this evening, GSU President Oisín Vince Coulter said that he was seeking commitment from the College to include a review of postgraduate teaching and learning in Trinity's next strategic plan, set to be launched in spring.
Coulter said he had asked Provost Patrick Prendergast and Vice-Provost Chris Morash to commit to "review and examine the postgraduate experience".
ADVERTISEMENT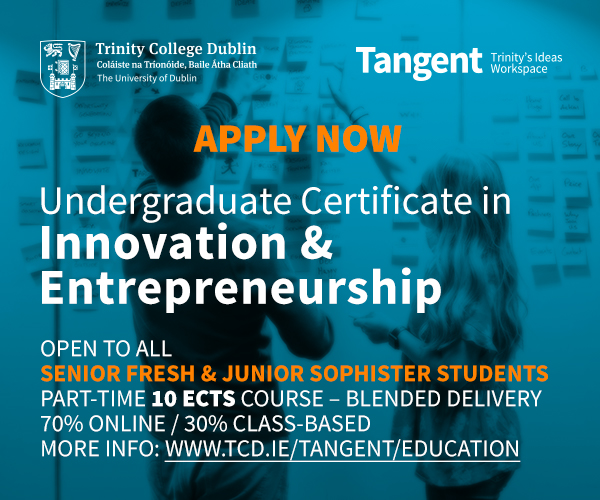 Referring to the Trinity Education Project, which came out of the last College strategic plan, Coulter said this "involved wholesale reviews and changes in line with what students wanted".
He went on to say that this review would not involve a complete overhaul: "We don't actually require something on that scale for postgrads, but I do think and I would hope that we could get a commitment from the College that there be a review of some kind of both research and master's students: whether or not we are achieving the kind of teaching outcomes that students want, whether students feel that they are getting value for their money, whether students feel that they are supported."
Coulter said that College official "seem open to the idea" and he hoped that over the next five years, such a review could help " to tackle the deeper issues around postgraduate funding and the postgraduate experience".
He also said that he hoped the GSU would be involved in writing the strategic plan.
According to Coulter, the College's Postgraduate Support Officer, Martin McAndrew, has formed a postgraduate experience working group.
"Hopefully this will complement various other efforts that the GSU has taken, bring together all of the supports offered to postgraduate students in the College to sit down in a group", Coulter said.
The Trinity Education Project is a radical overhaul of the way the College delivers every aspect of its undergraduate education. A new year structure was rolled out this year, with an earlier start and a shorter exam period. The project and its implementation has been criticised by some cohorts of staff and students, with many students reporting high levels of stress around assessment time last term.
The project did not affect postgraduate education.