Two members of the College Historical Society (the Hist), Daniel Gilligan and Ronan Daly, and two member of The University Philosophical Society (the Phil) will compete in the final of the Irish Times's debating competition, after coming out on top in the semi-finals.
The Phil team won the third semi-final, while the Hist team won the fourth and last semi-final.
The motion of the last semi-final, held on Saturday night, was: "This house regrets inviting the pope to Ireland." The third semi-final was held on Saturday night.
ADVERTISEMENT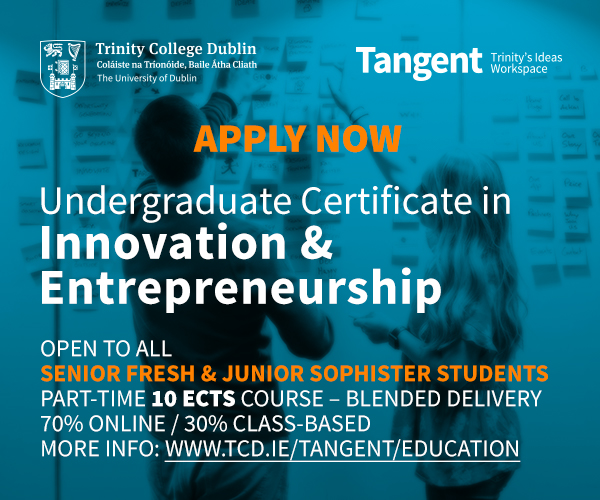 The final the debate will take place in UCD on February 22nd.
Members of the University Philosophical Society (the Phil) also participated in the competition, on Saturday night. Saturday's motion was "this house would commemorate the DNP and RIC men who died in the struggle for independence".
Monday night's semi-final also included debating teams from UCD Law Society and UCD Literary and Historical Society.
UCD Law Society is to host the final of the Irish Times debate, which will take place later in the month. The motion for the debate is: "This house would rescind Ireland's position of neutrality in favour of European standing army." Fianna Fáil spokesperson on defence Jack Chambers will act as chairperson of the debate.
Trinity was also represented at the competition last year, when Niamh Egleston and Rory O'Sullivan succeeding in reaching the final.
The Irish Times Debate is a prestigious national debating competition for third-level students, which aims to promote oratorical excellence. Overall winners receive the Demosthenes Trophy for best team speakers and the Christina Murphy Memorial Trophy is awarded to the best individual speaker.
Correction: February 12th, 7.30pm
An earlier version of this article omitted that another team from Trinity – the Phil's team – had progressed to the final of the competition. The article has been amended to include both Trinity teams.