Dublin University Ladies Hockey Club (DULHC) made short work of Avoca this afternoon in Blackrock, regaining top spot in Division 1 of the Leinster League with a confident 3-1 win. The only regret, perhaps, was that it could have been more, but that is unlikely to trouble Trinity unduly on a day when they dominated almost from start to finish.
They pressed high from the start. Avoca's back-line were always under pressure, caught often under pressure from the visitors' dynamic front players. And it didn't take Trinity too long to open the scoring, Sally Campbell doing the honours after 20 minutes at the outset of what was a dominant midfield performance.
Camped, for the most part, in Avoca's half, and raining shots on goal, DULHC were nevertheless caught out a few minutes before the break, as Isabel McGovern parried the ball into the path of Ruth Norris. It was a good save from McGovern, but Norris could hardly miss and duly slotted the ball home from 10 yards.
ADVERTISEMENT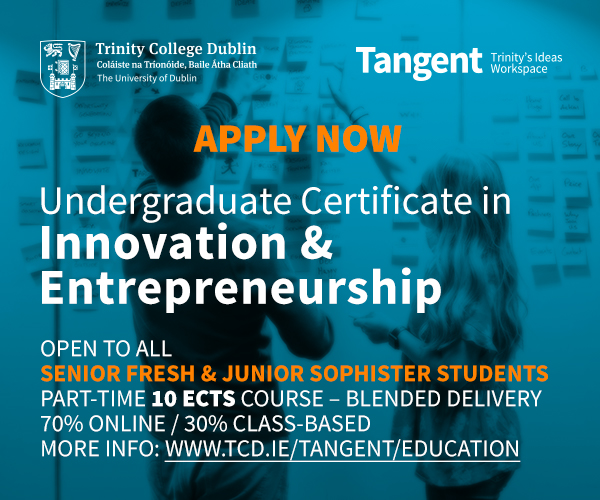 Speaking to The University Times after the game, DULHC coach Brian Scully said his side's lapse in concentration for Avoca's goal was one of the few disappointments he took from the game.
Otherwise, though, Scully had every reason to be happy with what he called an "excellent performance". And the visitors did reassert themselves almost immediately, hitting back just before the half-time whistle when Amy Buttimer's subtle touch deflected Campbell's effort into the roof of the hosts' net off the back of a straightforward short-corner move.
The second half, in truth, was almost entirely Trinity's. It seemed the visitors were determined to show why it is that they're the provincial league's frontrunners as well as the occupants of a qualification spot in the IHL 2. Their passing was sharp, and dynamic runners from midfield – Louise McCollum and Erica Markey, as well as Campbell – were causing all sorts of problems for an increasingly isolated Avoca defence.
As the gaps between defence and midfield grew wider, Trinity looked increasingly potent, and they soon had the comfort of a third goal. Markey showed superb awareness, poised on the edge of a crowded D, to find Ailish Long in a space, and Long's finish was emphatic.
With Avoca struggling to get a grip on the game, and Trinity's Clodagh Fullston and Lizzy Young making sure their defensive players had little time in possession, the question seemed to be how many more Trinity would score. And indeed it was startling that they kept the tempo so high, continuing to move the ball briskly along the slippery surface even as their hosts tired visibly beside them.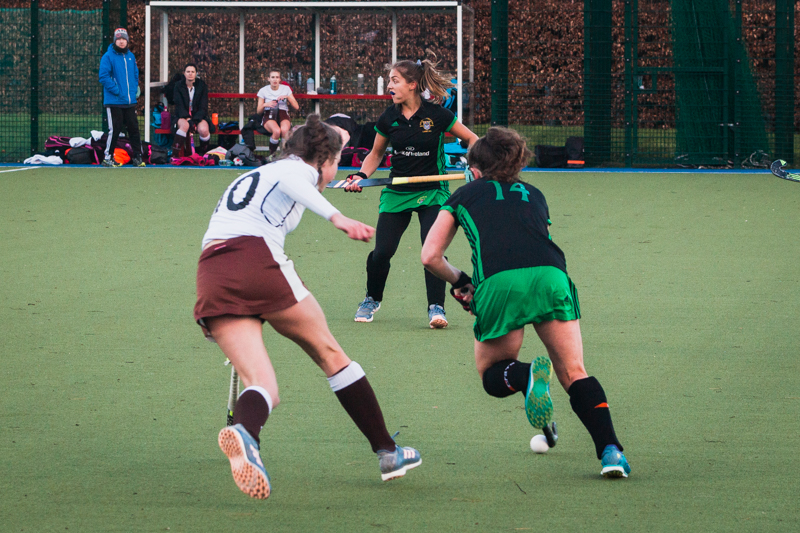 Campbell, slipped into space by a clever Markey pass, perhaps delayed her effort a fraction too long, and Aoife Glennon in the Avoca goal made a superb save to deny Long from a Trinity short corner. Susie Osborne forced another good stop when she pressured Aoife Cullen into an error in a bad area for Avoca.
Glennon was in inspired form to keep the score at 3-1, but Scully wasn't far off the mark when he said after the game that DULHC had made her "look absolutely outstanding". It's not a stretch to say that Trinity could have filled their pockets this afternoon, and in the event that this league does come down to goal difference they could possibly regret their inability to clock bigger scorelines against lesser sides.
Overall, however, it was a very assured performance from a team who look a cut above most at this level. "We're in a really good position", Scully said. "If the season finished right now today, we'd be very happy. We just need to keep going as is."