Aisling Leen has been elected Trinity College Dublin Students Union (TCDSU) Welfare Officer on the first count with 80.54 per cent of the vote.
Leen was elected on the first count with 2612 votes of a total valid poll of 3243. 631 voters asked to re-open the nominations.
Leen, speaking to The University Times said she is "very happy" and that she is "looking forward to holding the position."
ADVERTISEMENT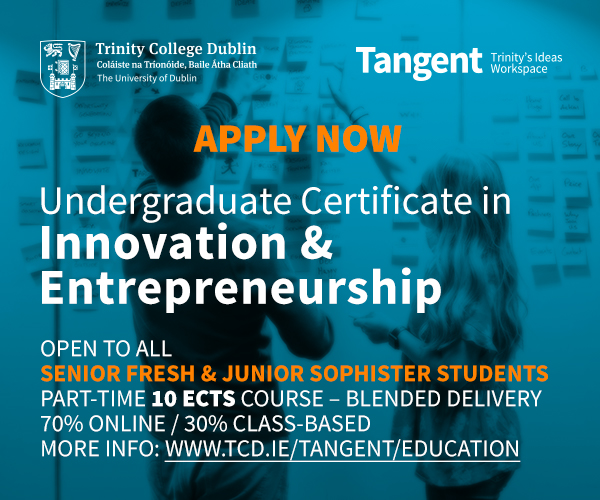 In what seems to be becoming a trend for what was previously one of the most coveted positions on the union, the fourth-year English and French student ran uncontested on a platform of her experience with activism, as treasurer of DU Meditation and as Volunteer Coordinator of the Trinity College Dublin Students' Union (TCDSU) welfare committee.
Leen's manifesto points covered a broad range of topics, such as abortion provision and information for students, alcohol and drug use harm reduction campaigns, and the establishment of an equality committee to ensure representation from minority groups on campus.
Leen's flagship campaign promise, however, was the introduction of a sexual assault reporting policy for students. Reports of this nature are currently handled on a case by case basis through the College's Dignity and Respect Policy. In her manifesto, Leen stated the need to introduce disciplinary procedures for reports.
During hustings, Leen focused primarily on her manifesto points, as well as mentioning new ideas such as information about STI testing, office hours in Trinity Hall, and representation of international students on the welfare committee.