On Monday, Dublin rapper and music producer Rejjie Snow was awarded an honorary patronage from the University Philosophical Society (the Phil). Speaking with auditor Sorcha Ryder, Snow talked everything from his early life to his highly-anticipated upcoming music.
Snow began the interview with a discussion of his youth and being artistically inclined, even from a very young age. "I was probably about ten when I decided that I wanted to make stuff… stage stuff, music stuff." Snow cited beginning to play music as an epiphany – a realisation that he had tapped into a "universal language", and though he spent brief amounts of time on football scholarships stateside, he has been wholly dedicated to his craft ever since. "College bored me, it was stressful, but Trinity looks sick, you're all very lucky", he quipped.
Snow has seen a sheer jump to stardom in recent years and has supported pop giants such as Kendrick Lamar and Madonna, referring to the latter as an icon. "It was a trip to support such huge names, and I actually emailed Kendrick's promoter myself. I still think that's the best way. They're big names but when you meet them they're just normal like you and me."
ADVERTISEMENT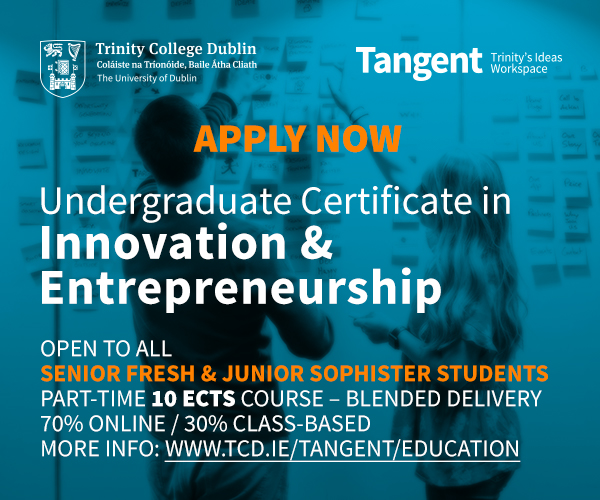 Snow released his debut LP, Dear Annie, last year to mixed reviews, and seems eager to move on to new material soon. "To be honest, I'm so over that album", he said, but admitted that every track on the album is close to his heart. "The first album had to be personal, it was the end of a journey … I went to Paris at the labels' request and it all happened in just a few days, easy as that. I just want longevity for the art so I play the game with the label." He tells the audience that Annie is a fictional character but one that represents real-life people and experiences. "I chose the title years ago, and I built a connection with it so I felt obliged to fulfill it."
"I just want longevity for the art so I play the game with the label"
Snow says that he believes it's now the best time to be a hip-hop artist in Ireland due to the versatility of the internet as a platform. Though his pride lies in being from Dublin, spending time in London was a turning point in Snow's career. "I met so many like-minded people in London, and one of the first I met was Archie Marshall (of King Krule fame). I just emailed his manager and we linked up – he's the chillest guy ever. My time there definitely put me on the right path."
Snow is currently working on new material in his spare time but is about to embark on a tour of Australia. He plans to set up a recording studio on the northside of Dublin when he's home, a project he says is very close to his heart. "There's not enough of them, I used to have to travel out to Tallaght to record."
Citing Pharrell and watching films as a source of influence and inspiration, Snow mainly works in isolation. "I don't listen to a lot of current music when I'm writing. I like to switch off with what's going on around me because it gets in the way of my work." Snow places a premium on the smaller details of his artistic output, musical or aesthetic, as he feels his image is important to his identity and he doesn't want it misconstrued.
Towards the end of the event Snow lamented the closure of Dublin venues such as Hangar and District 8, but remains optimistic. "People should take initiative, take the party back to houses and back gardens, or hold events in abandoned spaces, you see great art in those spaces all throughout history."
Snow clocked out with a brief discussion of his upcoming work, citing that it will be based around a period of his growth and realisation of his identity, as well as fusing aspects of Brazilian music with that of hip-hop. He was received with thunderous applause, indicating that there'll be no shortage of interest in his future endeavours.