It's the start of a new term. Christmas is over, the new year is upon us and the weather is doing nothing to dispel those winter blues. However, this week sees an explosion of creativity in the form of the Trinity Arts Festival (TAF), which is sure to raise everyone's spirits. The University Times sat down with the festival's director, Iseult Deane, to learn more about the festival and the society that organises it.
Deane, a fourth-year English student, was inspired to join the society after attending the Graduates Memorial Building (GMB) takeover in her first year: "I just thought it was so immersive and so amazing, so I think that's why I got so involved in the society because I just wanted to give that experience to other people." In her third year, Deane was an ordinary committee member and took part in a "magical" and "immersive" Murder Mystery Night, co-hosted by DU Players. The black-tie event is a staple of the festival and will take place on Wednesday night on Henrietta St.
The main aim of the society, Deane explains, is to "incorporate arts into the college calendar as much as possible". She notes that while the society's membership is small, its reach should not be underestimated: "We run as many events in one week as other societies do in the whole year." TAF achieves this by operating as an "umbrella society" that encourages and facilitates the cooperation between multiple societies across campus. TAF brings together a week, with the input of a number of societies, that is jam-packed full of events, both day and night. As the events are free and no society memberships are required, the festival gives students from all courses the opportunity to attend events and explore new interests.
ADVERTISEMENT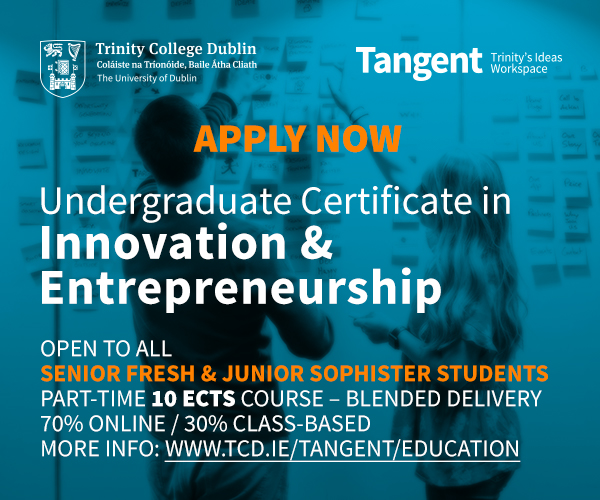 This year, the committee has been keen to expand the festival's reach and subsequently its members have "really focused on accessibility". In particular, venues have been chosen due to their proximity to the science buildings in order to encourage the attendance of science students, who often find that their busy schedules make the festival harder to access. There will also be some events held in Halls in order to encourage first years to get involved.
With almost 40 events scheduled throughout the week, Deane is keen to stress the huge variation within the festival: "Some [events] are very much towards the relaxing side, and some are more invigorating and some are more technical. It's just trying to find something for everyone." Her enthusiasm for the festival is evident.
As the festival coincides with Valentine's Day, there will be a series of events that are "self-love themed", including a photography exhibition organised by the Dublin University Photography Association (DUPA).
The festival will also feature various musical events including The Sound Cavern, an open mic evening that will be held in the Douglas Hyde Gallery; Live Band Yoga with Yoga Society; and a finale party on Friday night. Although Deane was unwilling to divulge further details, she did suggest that the Friday evening would see "a really exciting act" performing.
Another of Deane's favourite set of events from last year, the Guerrilla Gigs, are also making a re-appearance this year. The gigs are held every day at 1pm, but the acts remain a mystery until an hour before when they are announced on the TAF social media pages. Other events include a vegan cosmetics workshop hosted by Vegan Society, a recreation of the trials of Oscar Wilde by DU Players and DU History, and a series of speakers who "mix their artistic work with social responsibility".