This year, for the first time ever, all of Trinity's Asian societies, including Trinity Korean Society, Trinity Chinese Society, DU South-East Asian Society and Trinity Japanese Society, are coming together for the Crazy Rich Asians Ball. Happening tomorrow night, the event sparked massive interest online following the success of the film Crazy Rich Asians and subsequently sold out.
Jerico Alcaras, a computer science student and the Public Relations Officer (PRO) of the Korean Society, sat down with The University Times to discuss the society and its plans for the new year.
The Korean Society was founded in 2011 and currently has about 40 members. A relatively small society, perhaps, but it frequently hosts game nights and movie screenings, organising events aimed at celebrating Korean culture. Alcaras jokingly mentioned that the group strategically "attract a lot of people with food" to bolster event participation. Indeed, the society's biannual visit to The Drunken Fish restaurant on Mayor St is one of its most popular. Not only do ticket-holders enjoy free food but also, according to Alcaras, "karaoke and just loads of craic".
ADVERTISEMENT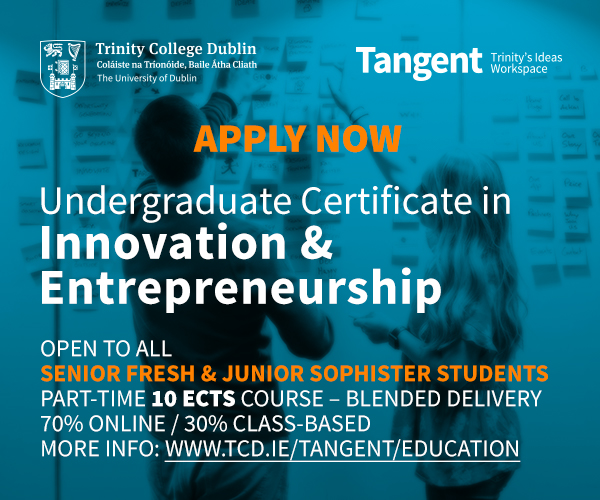 Alcaras was keen to point out that the society is not without its challenges. With a small committee, Alcaras admitted that running the society has been difficult for him and his fellow members. With one member kept occupied by her nursing placement, another off-books and another studying nanoscience, it can be tricky trying to coordinate schedules and organise events. However, the key problem faced by this society, Alcaras confirmed, is that few know that it is there.
The group, however, have grown optimistic in recent weeks, in anticipation of the success of the Crazy Rich Asians Ball and the platform the event will hopefully provide the society. The ball, taking place tomorrow, has been an excellent opportunity for several societies to come together for one massive event. Taking place in the Hilton Hotel, ticket holders to the sold out event will be treated to a cocktail reception, a three-course Asian meal and a live performance from Nobody's Heroes.
Speaking to The University Times, Public Relations Officer of the Chinese Society Liying Guan and Japanese Society President Hannah Maharry excitedly pointed out that attendance at their events has steadily increased this year. The Chinese Society and Japanese Society cumulatively gathered over 500 signatures at the freshers' fair. Guan spoke highly of the Chinese Society's activity throughout the year and marvelled at its evolution. Meanwhile, Maharry spoke of how the membership demographic has changed in the past few years: "A lot of the people last year were Irish fans of Japanese culture and anime, and now we have a nice mix and we'd like to keep that going."
Correction:February 12th
An earlier version of this article incorrectly referred to Hannah Maharry as the Public Relations Officer of the Japanese Society. In fact, she is the President.