Students have launched a campaign to re-open nominations in the race for Trinity College Dublin Students' Union (TCDSU) Communications and Marketing race this year.
Muireann Kane, a final-year history of art and architecture and Italian student, is running uncontested for the position.
Students behind the campaign said they launched the campaign due to the lack of competition in this race.
ADVERTISEMENT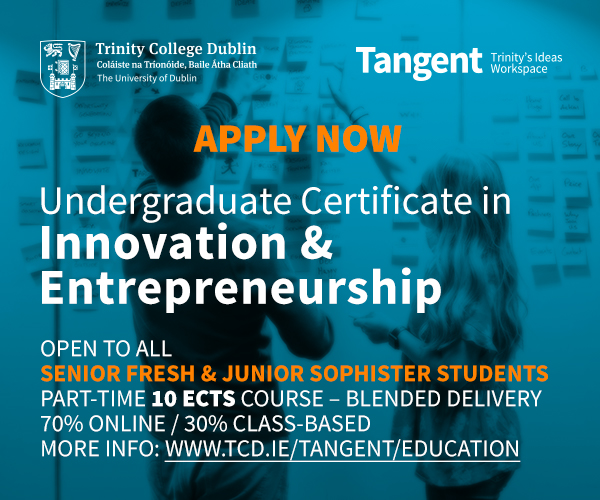 A Facebook post on the RON for Comms page, which was created earlier this evening, said "anyone who thinks that we deserve a proper race should like the page, and vote RON next week."
In an email statement to The University Times, second-year history and political science student, Kate Collins, who is running the campaign said: "We are a group of students who, after the first two hustings, are disappointed by the current state of the race for Communications and Marketing Officer."
"All our sabbat races should be contested – with the current level of disengagement from the Students' Union what it is, it's clear that we need an election, not a coronation", she added.
"We have absolutely nothing against the current candidate", she said, "but ultimately Trinity students deserve a choice about who gets to represent them".
The University Times reported that Kane would not be creating a Facebook page for her campaign – the only candidate in any race not to have one. Kane said she had made this decision because it would divert attention away from Instagram, where she aims to do most of her campaigning.
In a Facebook comment under the University Times article, Carla King-Molina, a former member of the TCDSU communications and marketing committee, wrote: "The lack of inclusivity it represents is galling. The fact that facebook is one of the Unions main ways to disseminate information means that any candidate running should at least showcase their abilities."