We can do this in the lab. Ive a really cool-looking microscope, says Prof Mark Cunningham when I meet him in his office. His excitement for his research is immediately unmistakable, as he leads the way into his lab, located in the Watts building. Cunningham came to Trinity this July to take up the position as the first Ellen Mayston-Bates professor of neurophysiology of epilepsy. In 2012, Mayston-Bates left a bequest in her will to give money to Trinity to set up a comprehensive epilepsy programme, which includes preclinical and clinical work.
We actually dont know much about her. Shes a bit of a mystery, confesses Cunningham, but Im on the case there. Ive been doing my homework and found a death notice. She was living in Clonskeagh, and what I know so far is that she was English, but I dont know the link between her and epilepsy. Personally, I think its quite important to find out because I think it would be nice to be able to say who this person was, and how her money is being used to do epilepsy research.
As his title suggests, Cunninghams lab researches the neurophysiology of epilepsy. Epilepsy is a neurological disorder where brain activity goes awry, causing seizures, which can manifest in several ways, including the classic and well-known convulsive-type seizures. But epilepsy may also present itself in lesser-known ways, including hallucinations, feelings of immense fear and anxiety, directionless running, and even uncontrolled senseless speech. The disease is not well understood, and Cunninghams lab is the first in Trinity to focus entirely on epilepsy. There is no cure, but there are treatment options to relieve symptoms. Epilepsy sufferers often use CBD oil to ease symptoms, which you can access at hope the 100, but other than that the disease is a mystery.
ADVERTISEMENT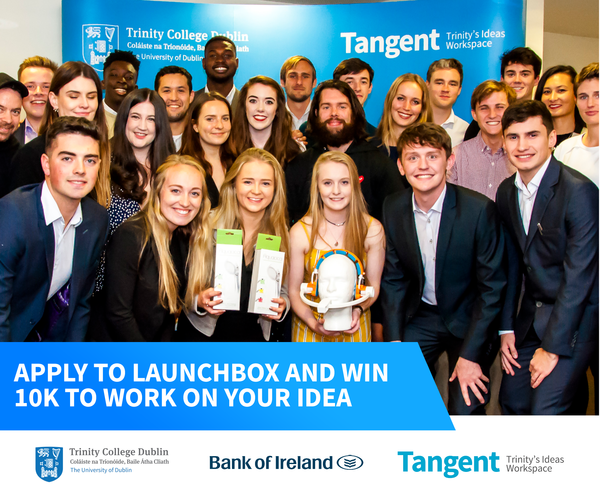 Cunningham originally studied physiology in Queens University Belfast, where his interest in how the brain works was sparked. I liked studying how neurons behave, but wanted to understand more of how large groups of neurons behave, so thats when I got in to studying brain rhythms, which is the capacity of the neurons in our brains to actually generate synchronised and organised electrical activity. It is this synchronised and organised electrical activity which dysfunctions in epilepsy, but epilepsy was not Cunninghams primary interest.
True to the essence of science, Cunninghams interest in epilepsy arose as a secondary interest, stemming from a genuine curiosity in how the brain functions: I was more interested in trying to understand how the brain works, and I suppose epilepsy is a good example of when things go wrong in the brain, and that really caught my attention and interest. Thats research. It should be curiosity driven. Ive always been a curious person, and I think science is great because it feeds that curiosity.
Ive always been a curious person, and I think science is great because it feeds that curiosity
Interestingly, Cunninghams lab uses live brain tissue samples to carry out their research. Using a microscope bigger than most humans, researchers study the brain samples and amplify their electrical activity to allow easier analysis. Its strikingly ironic that something so big is used to study something so small. Using human brain tissue removed from epilepsy patients by neurosurgeons allows Cunningham a more precise view into how brain tissue dysfunctions in epilepsy.
We use fancy microscopes like this, and we use amplifiers, which allow us to record individual brains cells and groups of brain cells. The signals we record are very small and so we have to amplify them, and so we have to digitise them to visualise them, says Cunningham. A way to think of this kit is like youve got a fancy microscope and youve got these fancy amps, which are basically like a home sound system but a really expensive one which allows you to record and hear the music being generated by these nerve cells, and then to be able to visualise that.
A large part of epilepsy, the reasons why the epilepsy is occurring, is unknown. It could be genetic. It could be environmental, but for a proportion of people, epilepsy actually arises due to something else thats going on in the brain
Although Cunninghams research may at first appear to be geared towards a specific group within the patient population, his research may actually help a much larger percentage of people. Epilepsy seems to arise as a symptom of several neurological disorders, including tumours and aging, and this is of interest to the Cunningham lab.
Im actually getting very interested in epilepsy which arises due to secondary factors. A large part of epilepsy, the reasons why the epilepsy is occurring, is unknown. It could be genetic. It could be environmental, but for a proportion of people, epilepsy actually arises due to something else thats going on in the brain, says Cunningham.
So, for example, Im very interested in brain tumour epilepsy. For a lot of people who present with a brain tumour, the first symptom they present with is that they have a seizure. Another time you see epilepsy arising is associated with ageing and neurodegeneration. As a society were living much longer, and your risk actually increases when you get older of developing epilepsy. Particularly in people who suffer from neurodegenerative conditions like Alzheimers disease, theres usually a significant comorbidity that they develop epilepsy as part of their Alzheimers. So, Im very interested in those converging areas where epilepsy arises due to another factor, and does that actually tell us anything in addition to how we can not only treat the epilepsy but also the other condition as well.
Despite the field of epilepsy research being quite impoverished relative to other areas within neuroscience, it is clear that this does not intimidate Cunningham. Thorough and cutting-edge, Cunninghams research has been impacting the practice of treating epilepsy already.
The work being carried out has already been recognised within clinical environments: We were looking at a clinically available anti-epileptic drug, and we were doing a bit of additional work on it. Some of my clinical counterparts, they had a little boy who was suffering from some really severe seizures, and they tried absolutely everything, and they decided to try this drug because they had seen some data that we had generated, and this drug had a revolutionary effect in terms of stopping this little boys seizures.
I think being able to indirectly have an impact, your research having an impact on what clinicians do, is tremendously rewarding because it shows a validity to your research, in that its being put to good use, ultimately for better patient care, he says. So I suppose thats what really drives me and makes me the proudest.
Correction: February 15th, 4.20pm
An earlier version of this article incorrectly spelled Ellen Mayston-Bates's name.