Politicians have long realised the potential of a good story. Donald Trump's rise to power in the US presidential election quickly became synonymous with his infamous slogan "Make America Great Again". In those short few words, Trump captured the imagination of millions by telling people exactly the story they wanted to hear. Just as Aristotle's ancient model for dramatic narrative is made up of beginning, middle, and end, "Make America Great Again" evokes nostalgia for a romanticised past, decries a troubled present, and promises, in no uncertain terms, a better future.
Of course, coining a slogan that resonates with the masses is not as simple as following formulas. Key to a successful campaign is telling the right story at the right time. Barack Obama's election chant "Yes We Can" not only tapped into a universal tale of overcoming adversity: his election also symbolised moving beyond racial prejudice, his pledge to make change echoing the promise of Martin Luther King's "I Have A Dream" speech.
Candidates in student elections are unlikely to tell stories as effectively as US presidents, but the success of their campaigns rests largely on the same premise. Previous runners in the Trinity College Dublin Students' Union (TCDSU) leadership race have tried to tap into the student psyche with slogans that are variously emotive, wise and quippy. The race for Communications Officer has had some of the most striking taglines: in the 2014 election, Leanna Byrne's campaign took full advantage of her fiery surname, lighting candles and compiling "Byrne Books", while in 2015 Samuel Riggs urged students to "Rigg the Vote". Last year, Niall Harty ran on a largely anti-establishment platform, rather controversially telling voters "don't back a hack".
ADVERTISEMENT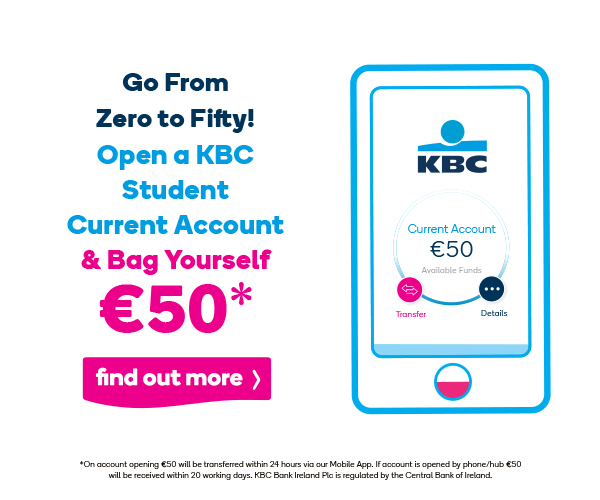 Of course, coining a slogan that resonates with the masses is not as simple as following formulas. Key to a successful campaign is telling the right story at the right time.
Often good political storytelling is intertextual, and TCDSU candidates regularly build their narrative through dialogue with previous years' electees. Current TCDSU President Shane de Rís ran on a platform of honing the union in on local issues rather than thinking more broadly, encapsulated by his winning slogan "Refocus the SU" – quite a contrast to his predecessor Kevin Keane, whose campaign motto "Think Big" not only reflected his tall stature, but a vision for national political change.
This year, accessibility and inclusivity issues – once the remit of radical candidates – have taken centre stage, and it's these that the candidates this year have almost invariably weaved through their political narrative.
Both presidential campaigns hinge on these. Laura Beston's "Vote for Change" is deceptively simple, but sits well against the backdrop of a race renowned for uniformity – Beston being the first woman to run for president since 2015, when Lynn Ruane was elected. In her manifesto, Beston also proclaims "Inclusion. Empowerment. Activism". "Vote for Change" distills Beston's branding into its purest form – though simplicity can also be a risk, and can wash over people without sticking. On the other hand, Beston's competitor Daire Hennessy, rather than offering a vision of future change, plays on a return to form with his "Inclusion. Back to Basics". Given people's propensity for idealising the past, promising voters to restore the union to some imagined former glory may work well for Hennessy.
Both Hennessy and Beston's inclusion-centric storytelling is reminiscent of Ruane's 2015 campaign, which heralded "Inclusion. Access. Equality". As we all know, Ruane stormed her way to victory, and arguably it's Ruane's storytelling that has helped to propel her beyond student politics and into the Seanad. Ruane, a mature student, continues to speak openly about the challenges of growing up surrounded by poverty and addiction, and becoming a single parent aged 15. Her struggle for inclusion naturally struck a chord with people and met them on a personal level. Naturally, though, telling a good story alone isn't enough to resonate with voters: it also has to ring true. Both Beston and Hennessy's narratives draw on the issues of the day, but it's not clear yet how much students will connect with the sentiment when it doesn't have quite the same personal edge that Ruane was able to bring.
Ruane stormed her way to victory, and arguably it's Ruane's storytelling that has helped to propel her beyond student politics and into the Seanad
Aisling Leen, the sole welfare candidate, has been gifted with a highly functional surname. Her campaign slogan "Leen On Me" – as well as being instantly memorable through its homage to a Bill Withers song – certainly encapsulates the warmth that students will expect from a welfare officer. It's familiar and, critically, it's catchy. But, as has been pointed out by commentators before, it's not always good enough for a welfare officer to trade on niceness. Where Leen's slogan falls down is its lack of narrative depth, and its failure to communicate what topical issues she's hoping to tackle.
This year's entertainments race has three competing narratives. Judith Robinson's "Get Groovy with Judy" has rhythm and rhyme, a quality that can't be underestimated in a race where success largely hinges on how fun candidates are. Her branding also takes inspiration from 1960s hippies, which suggests a lot about the kind of vibe she hopes to bring to the role: relaxed and peaceable, as we saw from the yoga class she hosted last week.
By contrast, Luke Rynne Cullen's story relies heavily on his entrepreneurial background, as founder of Applause. Of course, Rynne Cullen has tried to reconcile this corporate edge with an emphasis on inclusion, and having a sister with special needs has given him real insight into what life is like faced with barriers to accessibility – something he has highlighted on his manifesto and at hustings. Throughout his campaign, however, Rynne Cullen has made a storytelling error by failing to unify these different parts of his story.
Naturally, it's important to remember that the person who spins the best story is not necessarily the best person for the job
Jerico Alcaras, the final entertainments candidate, champions the role's deeper meaning: "Entertainment with a Purpose" and "An Act of Kindness is Always a Good Buzz" are phrases included on his manifesto. In an era where activism pervades a lot of high-profile events, Alcaras's choice to pitch fun as having the capacity for something more profound will no doubt hit home with students. What might impede Alcaras' narrative from sticking with voters, however, is presentation: "Entertainment with a Purpose" is neither catchy nor fun, and is perhaps too ambiguous to really resonate.
Naturally, it's important to remember that the person who spins the best story is not necessarily the best person for the job. Stories can also be dangerous – as the success of Trump's "Make America Great Again" suggests. One thing that's for sure, though, is that politicians will continue to use it as a tool, whether for better or worse, and its impact can't be underestimated. As Margaret Atwood, one of the greatest storytellers of our time, puts it: "You're never going to kill storytelling, because it's built into the human plan. We come with it."