Trinity has extended its contract with events management company MCD, which organises Trinity Ball, for another seven years, meaning the contract will last until 2027.
The contract extension was initially revealed in an interview with the entertainments candidates of this year's Trinity College Dublin Students' Union (TCDSU) elections on Trinity FM.
In an email statement to The University Times, TCDSU Entertainments Officer David Flood confirmed that a seven year contract has been agreed.
ADVERTISEMENT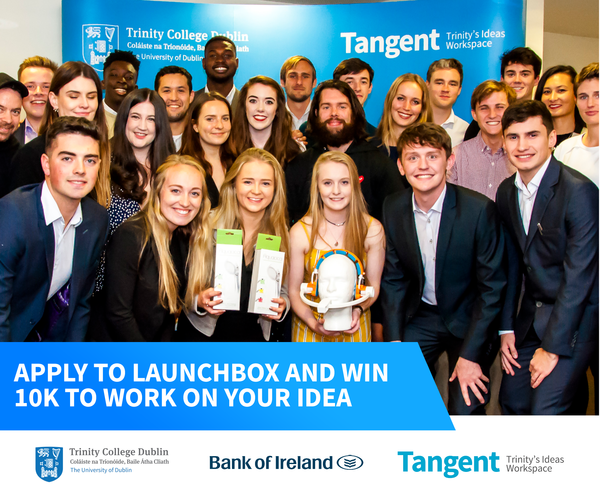 "This is hugely beneficial to Trinity Ents and Trinity Students as it allows us to continue our long standing partnership with MCD in running, what is at the end of the day, the most unique, and famous night out in Ireland", he said.
He continued: "Without this partnership, this Ball wouldn't be what it is today. We're always looking at ways to improve the ball and adapt to overcome any challenges, whether that be an increase in booking fees, creating a more visually appealing ball, or making the Ball more sustainable. We are excited to continue working in partnership with MCD and building on the successes of years gone by."
MCD collaborates with the Ents committee to organise Trinity Ball as well as being the company behind the Trinity Summer Series.
This year's Trinity Ball will be headlined by the Coronas with other acts such as Mabel, Bugzy Malone and Kojaque also appearing.
Online tickets for this year's ball sold out in under an hour. There was anger amongst students when it was revealed that the price of tickets this year would increase to €91 due to VAT charges.
In an email from Joseph O'Gorman, the Secretary of Trinity Ball, to the Capitations Committee, he said he was "wary of the impact that the cost increase will have on tickets sales".
O'Gorman said that the government increase in VAT from 9 to 13.5 per cent had a "direct impact upon the cost of provision of the Ball".
Janelle Monae, Foals, Vampire Weekend and Stereophonics are amongst the acts that have been announced for this year's Trinity Summer Series. This is the third year the concerts will being taking place, with last year's events having been attended by 25,000 people.
In a previous email statement to The University Times, the Director of Trinity's Commercial Revenue Unit, Adrian Neilan, called the Summer Series was "another great success" and that "with the support of many Trinity Stakeholders we look forward to this series returning to College Park for its third year next July".