Sitting at the mouth of Dublin's Chinatown is Bowls by Kwanghi Chan – a clean, confident rice and noodle bar whose first layer of orange paint is just beginning to dry. This quiet spot is home to some of the city's loudest flavours, which are well worth shouting about. Inspired by the Cha Chaan Teng of Hong Kong, Bowls is a contemporary "tea restaurant" serving up a casual cuppa with its Chinese breakfast, lunch and dinner.
I dropped in on Chinese New Year and ordered the Szechuan-style tofu, which costs €12 and is one of Chan's five signature bowls. This vegan rice dish holds a jungle of toppings that fight for your approval. Dropped on top are three or four unsolved colourful cubes of tofu, each denoting a different flavour. That being said, the titular component quickly becomes forgettable the further you dig in. The smoked aubergine is an unassuming, small scoop of brown mush that produces the most vibrant, toasted, oak-smoked hit, as if you had been handed an eggplant cigar.
This ultra-richness is sliced by the pickled broccoli and calmed by the sesame seaweed salad. I found the pickled mushroom to be an unnecessary addition that is easily upstaged by its broccoli brother. The smashed cucumber is the freshest element while being doused in a distinct marinade. A sprinkling of pomegranate and scallion looks pretty on top but both go unnoticed within the web of saturated sauces.
ADVERTISEMENT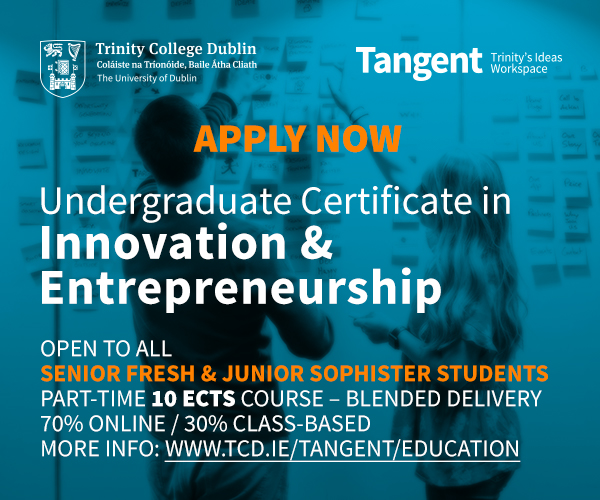 After working through the savoury stratigraphy, you are left with a cold bowl of fragrant rice swirled in a medley of complex dressings that would more likely work best individually. It isn't a case that one topping is boring or less than delicious, but rather they are overwhelming when grouped together.
Just in case you are not yet tongue-numb and desire more from this bowl, each table offers a bottle of sriracha and Chan's own Hong Kong street sauce. I left feeling full and satisfied, but it wasn't long before I began to daydream about that special brown mush.
The following day, I found myself back in the north inner city itching for more. This time I uncovered something that any aubergine addict should never be told – there is a student deal. For €10 you can have any bowl, signature or custom, along with a drink. I opted for the only choice that my eyes let me see – the signature roasted aubergine bowl. They did not hold back on their spoonfuls. I welcomed many mouthfuls of mush and sharp broccoli, splashed down with a kumquat iced tea. The stewed daikon and beancurd strips sat on the sidelines, but their short time on the field was appreciated. I was finally fulfilled.
Ten steps up from a salad bar and one step to the side of fine dining, you can find this quick stop for Dublin's richest Asian street flavours. Whether you want to spend €16 on a dinner-sized bowl accompanied by authentic dim sum, or €3.30 on some Chinese donuts to go with your coffee, Bowls is the versatile spot that you need. The casual setting moulds itself to whatever meal you want and the smiling staff are just as nice as the food.