RTÉ 2FM's Eoghan McDermott has to remind the majority of the crowd to clap as O Emperor are announced as the winners of the RTÉ Choice Music Prize, Ireland's most prestigious music award. Their swansong album, Jason, consists of fragmented bites of jazz, funk and blues that almost flow as one 34-minute song, but the album feels formless and forgettable even if consistently pleasant.
Too many of the cuts sound like elevator music or video game loading screens (listen to "The Right Thing to Do"), uninspired and repetitive and lacking in any clear narrative that could possibly justify such a linear sound. It can be groovy, it is beautifully produced, but more importantly, it's boring and unstimulating. Pitch-shifting and fuzzy vocal effects mask any strong emotions the Waterford band may have been attempting to portray – the majority of the time there's nothing here but what sounds like Robert Cray's backing band. In a review of Jason, the Irish Times's Zara Hedderman called O Emperor "inimitable": who is she kidding?
The entire record borrows from the heydays of genres gone by, imitating them very well, but adding no more than a splash of electronics and a slew of vocal processors in an attempt to form a distinct fusion. Even "Girl", the album's standout song, sounds like The National tried to write a song in the style of Bowie's Blackstar and got really bored by the time they decided to record it.
ADVERTISEMENT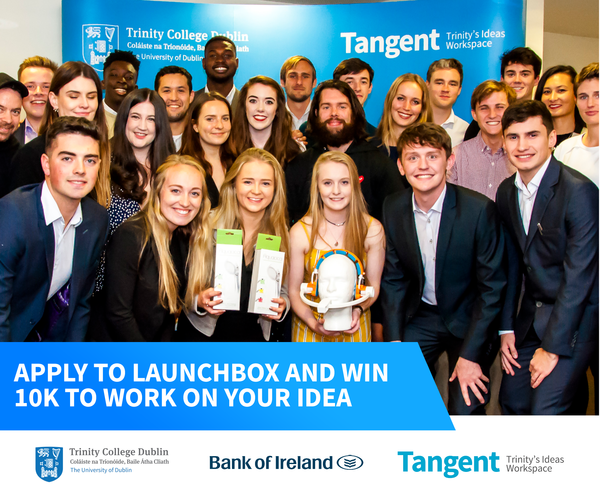 It could be argued that O Emperor, a hard-working Irish band with a decade or so of experience, deserve the attention that they haven't been able to garner during their career, with the award acting as some sort of compensation for sticking at it. It felt like the award was a lifetime achievement nod rather than an honour bestowed upon an album to "encourage, highlight, showcase and promote Irish music of excellence", as RTÉ has claimed. It may encourage musicians to stick with their trade, but O Emperor ironically will not – the award show was their final performance.
What would have been encouraging is if the award was given to an Irish artist who was innovative and full of promise, and there were no shortage of nominees who are. At least their winning headline would encourage readers to follow their future endeavours and support them in venues around the country, helping the artist and local industry to grow.
Chairman of the judging panel Tony Clayton-Lea admitted that O Empreror only narrowly stole the show ahead of Kojaque's debut Deli Daydreams, an album that the rules of the prize were literally changed for it to be allowed to enter. Along with fellow nominee Rejjie Snow, Kojaque belongs to the first generation of Irish hip-hop artists who not only aren't considered a fad but are making acclaimed music relevant to class, the state, welfare and a myriad of social issues.
This is music that deserves to be highlighted due to its relevance and its crowning of Irish hip hop as a legitimate genre, and that is an inspiring feat. On the other hand, Villagers would have been the easiest choice – past recipient of the award Conor O'Brien has become one of the most celebrated songwriters in Irish history, and rightly so. The Art Of Pretending To Swim showcases the instantly recognisable Villagers sound with the addition of electronics and drum machines, adding a flavour of dance that was absent from the emotion-sodden Darling Arithmetic. The master veteran walks smilingly around the afterparty, presumably aware of the unfairness of his inclusion if the award was truly based on artistic cohesion and skill.
RTÉ also missed their chance of awarding Just Mustard, the raw and exhilarating Dundalk five-piece noise outfit, which would've proved their support of the arts and not just that which is marketable (O Emperor have released under Universal Records in the past). Two other female-fronted acts, Wyvern Lingo and Saint Sister, stand out with their beautiful harmonies and infectious brands of pop, unique in their use of electronics and even harp in the latter's case, but in the eyes of RTÉ's judging panel none of these topped a band at the end of their career making a jazz record. Beats me.