Every year, students from Trinity Hall abandon all academic commitments and turn to politics in the run up to the JCR elections. Students become candidates, putting aside their studies and instead dedicate their precious reading week to design manifestos, create clever hashtags and direct eye-catching campaign videos in their bid to win a place on next year's JCR committee.
This year's JCR Presidential race consists of four first year candidates – Connor McNally, an ancient and medieval History and classics student, Zara Finn and Matt Fitzsimons, both of whom are BESS students, and Eoin Jackson, a law and French student.
Unsurprisingly, there is little variance in the candidates' manifesto points, as the themes that dominated previous year's elections re-emerge, and as the issues that challenge the residents of Trinity Hall remain consistent. From encouraging the usage of communal spaces in Oldham House, offering accommodation support services and increasing student involvement in the wider College community are among the usual topics presidential candidates bring up when running for the JCR.
ADVERTISEMENT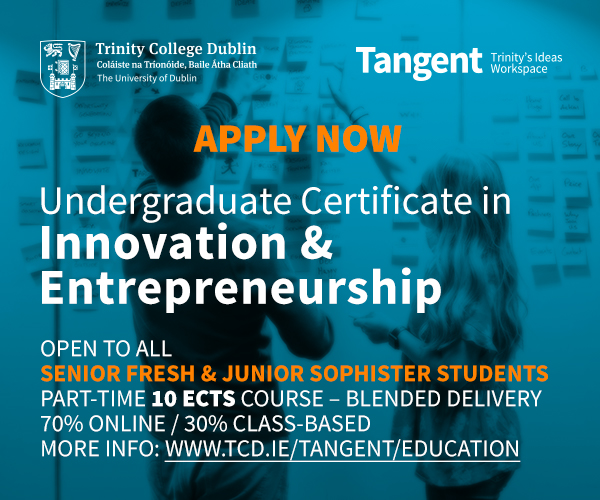 Accommodation is one of the biggest worries facing students in every year of College. Nonetheless, it's always daunting for first-year students in Halls, who have not had experience of the Dublin rental market. It is unsurprising, therefore, that the issue has emerged as one of the main talking points of this election, particularly as many of the candidates have themselves experienced the daunting nature of the issue first hand.
McNally, a student from Fermanagh, was without accommodation during freshers' week despite being later granted Halls residency, and he proposes holding a workshop for students on how to source accommodation, particularly for the years after Halls, in what he terms is a "very real struggle".
Fitzsimons, who has also felt the struggles of the housing market, proposes bringing wide-ranging talks from the Accommodation Advisory Service to Halls, hoping to tell students "not just about how to get specific accommodation, but your right as a tenant and your responsibility as a tenant, so people aren't being pushed over and taken advantage of".
Reforms of how Oldham House is used have also emerged as a priority for the candidates, each offering interesting and diverse ideas. Finn hopes to work in partnership with Education Officer-elect Niamh McCay to introduce sabbatical hours in Halls, while also proposing to use Oldham and the canteen as study spaces.
Fitzsimons believes Oldham should be more widely advertised as a pre-drinks venue – bookable by students – and sees Oldham as a potential solution to weekend boredom, as an easily accessible venue for live streaming sport and hosting movie nights. McNally agrees with this sentiment, saying that Halls "can very much feel like an isolated and barren place at the weekend" and would organise a diverse range of JCR events, from movie nights to ping-pong tournaments to promote a community spirit. Jackson hopes to turn Oldham and the green area into social hubs, hosting events such as book clubs, guest speakers and Just Dance to "create a more inclusive environment and to reflect the diversity of Halls".
But beyond suggestions of making consent workshops mandatory, he, as well as Finn and Fitzsimons, struggled to propose any concrete ideas in terms of dealing with the issue in a more effective way
Candidates also tackled questions of JCR engagement, with each taking a strikingly different approach. Fitzsimons criticized the JCR's approachability at Monday night's hustings, stating: "Sometimes it can feel like the JCR are just posters on the wall a Facebook announcement and that's it."
Despite the arguable lack of feasibility regarding his proposition of having each JCR member introduce themselves to each 179 apartments in the first month, Fitzsimons stands by his idea: "I'm not the JCR president. I'm not sure what the workload is like, and if I do get elected and it turned out ok, this can't be done, We're far too busy. You can always do it within the first term. That's three or four months and that'll be plenty of time."
Jackson and Finn provide somewhat more tangible solutions to the problem, yet differ in their approaches. Jackson hopes to improve upon the relationship between Halls and the Rathmines community with the organization of a 5k charity run and a Christmas market to "broaden out the Halls bubble and improve the sense of community within Halls and create greater engagement in a social way, but a fun way as well". Finn, however, suggests the relationship between Halls and the Trinity College Dublin Students' Union (TCDSU) and the College itself to be the most in need of development: "I'm trying to build a better connection with the SU, with Trinity itself and Halls, because it can be very detached as you can be in this bubble, but it's only if you allow the borders to be there."
McNally provides a more simple solution, admitting that while the JCR can sometimes be perceived as being "kind of above, or elitist" in Halls, he believes that working with the committee on a one-to-one basis would be "very very beneficial", as would creating Facebook posts to introduce the members of the JCR to get people to know and recognise them.
Interestingly, an area that received little attention from the candidates' manifestos – despite the recent increase in media attention surrounding consent in Ireland and abroad – was sexual harassment and assault in Halls. Though Fitzsimons, Finn and McNally admired the success of current consent workshops in place, none but Jackson included a proposition for further work in his manifesto. Jackson says that consent is a massive issue and believes that his town hall-style open forum held fortnightly will help raise awareness of it.
"Obviously it's an issue, particularly in today's climate", he said, "and I think the workshops at the start of the year are a good foundation for tackling that issue and stuff like my open forum will allow for greater discussion around that and allow people with experience to offer different views with diverse opinions to come forward and speak about these issues and expand on that."
Reforms of how Oldham House is used have also emerged as a priority for the candidates, each offering interesting and diverse ideas
While McNally also agreed that it is "exceptionally important" to make people aware of what is acceptable in terms of consent and what is not, similar to last year's candidates. But beyond suggestions of making consent workshops mandatory, he, as well as Finn and Fitzsimons, struggled to propose any concrete ideas in terms of dealing with the issue in a more effective way.
Although last year's JCR committee elected only two women, the progress made in this year's TCDSU elections, with a predominantly female team elected, could point to a possible turnabout for women in leadership with the JCR next year. Finn, the sole female candidate says that the issue has never stemmed from a lack of ability but a lack of confidence. She praised TCDSU's Women Who Lead campaign launched this week as a catalyst in inspiring confidence "to promote it is just breaking that social norm it takes literally one person and they've done it superbly in the SU this year where you see strong educated women who aren't afraid anymore".
Indeed, this year's JCR presidential race looks set to be well fought and hard-earned, with candidates across the board well informed about the intricacies of their manifesto points. With a certain amount of overlap but also polarised views on certain issues, as well as varying ideas for dealing with both old and new challenges alike, it remains to be seen which candidate will win out this evening.