The College Health Service will not be providing direct abortion services to students and will instead refer women to nearby specialist providers, Trinity has said, 10 months after 67 per cent of the country voted to repeal the eighth amendment.
In an email statement to The University Times, Dr David McGrath, the Director of the College Health Service, said the health centre "will continue to provide medical care to women going through abortions and following up with them as it has done for the past several decades".
However, the centre will not pursue the process of carrying out abortions for students, he said.
ADVERTISEMENT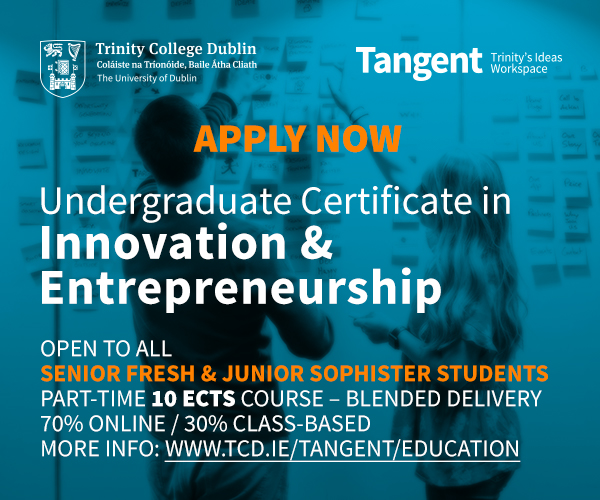 "With regard to carrying out abortions, we as a group of general practitioners, in line with between 90 and 95 per cent of all general practitioners in the country, consider that abortion provision is a specialist service", McGrath said. "We are delighted to refer any woman to one of the three specialist provider services within one kilometre of the College that have been issued with contracts by the Health Service Executive."
The health service has confirmed that its services are overburdened and is due to relocate to Printing House Square, a redevelopment of the Oisín House property on Pearse St, at the end of the summer.
In a previous interview with The University Times in March, McGrath described the pressure that was placed on the health centre's services. "When the architect was given the remit to design the Health Centre here, about 25 years ago now, there was an understanding that there would never be more than a combined staff and a student population of 10,000, so that's what it was designed for", he said. "Now we are at about 25,000 students and staff, so it's just impossible to deliver a service within the building."
McGrath said he hopes that the relocation, which will provide seven extra medical consulting rooms and a purposely designed seminar room, will take pressure off the health centre. The centre is seeking to hire "at least" two more full-time GPs and practice nurses being hired in conjunction with the move.
"They're future-proofing it against the increase in student numbers and the demographic changes", McGrath said, "so we will have the infrastructure".
Last May, Ireland voted to repeal the eighth amendment, paving the way for the liberalisation of the country's abortion law after years of campaigning and international criticism. The amendment was replaced with legislation affirming women's right to an abortion in September.