Ambi-groove trio Dreaming of Jupiter are a time bomb that's on the verge of exploding. Their sound is inescapably catchy, yet their eclectic style and unique musical backgrounds places them in the swelling underground of alternative pop. This blended genre has been spearheaded by acts such as Grimes, Lorde and Jamie xx in recent years – who receive as much critical acclaim as they do commercial success.
Artists like these are cutting through the pretension of snobbish reviewers, showing that there's no shame in releasing a catalogue of earworms if they have their own unique flavours. Dreaming of Jupiter fuse ambient music with soul, jazz with trip-hop, and countless styles in between, resulting in a balanced sound that has universal appeal.
Zoe Gough, the charismatic, multi-instrumental vocalist of the outfit, agrees in an interview with The University Times that this versatility is what she's most proud of. "When we found a sound we liked, which was about a year ago now, we realised there were three main flavours that ran through all that we do – there's that cinematic, trip-hoppy element, which we'd attribute to acts such as Bonobo and Tycho, and more old-school acts like Massive Attack, acts with a darker sound."
ADVERTISEMENT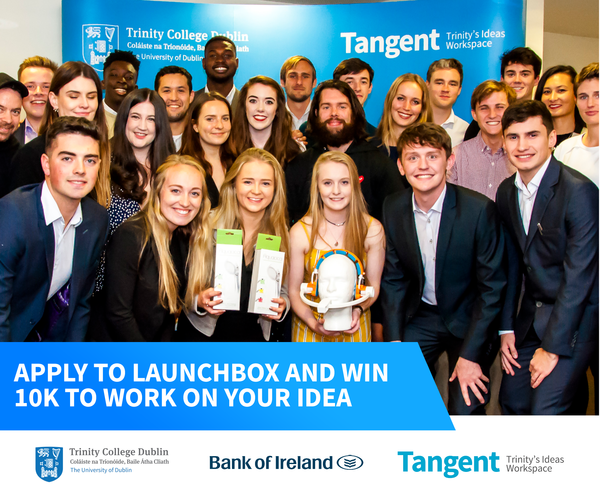 This darkness is very much apparent on the band's latest EP, Fading, which goes from barren sparsity to explosive walls of sound in a matter of seconds. "With respect to the title track", Gough tells me, "it's the gaps that makes it for us, and this emptiness even comes through in the lyrics – it's sometimes what you don't say that hurts the most". Sam Oye, the band's beat-perfect drummer, agrees: "It's in those empty spaces that people have the chance to react, to interpret. It's where the emotions of the track lie."
These are the words of artists who are completely self-aware and obsessively analytical, attributes that are not often associated with popular commercial music. "Pop has definitely gotten 'cooler' in some sense. Grimes is a really great example of that", says Gough. Oye agrees: "I think our sound falls somewhere in the same vein, it's not overly poppy but also not overly grimey – that inbetween is definitely coming to the forefront in the UK scene, and it's respected more than the chart hits of the past."
Dreaming of Jupiter pride themselves on their fusion of different sounds, a skill that is prevalent in Fading. The EP is as smooth as jazz pianist and composer Dave Brubeck at times, before grabbing your ears like a Clean Bandit hit. "Fusion is very important to us", Gough says. "Aside from our trip-hop influences, there's a more accessible, commercial pop element – I'm not going to dare say Dua Lipa, but artists who aren't afraid to use techniques that make their hooks catchy. We don't use that element all of the time, but we certainly have a UK pop, almost garage sound."
The third, unmistakable flavour of Dreaming of Jupiter's music is what they describe as "alternative soul", the music of The Internet and Erykah Badu. From sleek vocal deliveries to glossy jazz keys, this element may be what ultimately sets the band apart from many of their local contemporaries. "We love to indulge in our own favourite styles, as I think we did quite a bit on the EP, but we're always aware of our audience", says Gough.
Fading opens with "Right Kind of Love", a track that could top charts if given the right platform. It stands alone at the beginning of the EP and is markedly distinct from the rest of its tracks. As with every aspect of the record, the band have put a lot of thought into this decision: "I'd nearly compare a record to a social experience; you walk into a room, everyone is having fun and chatting, but as you go a bit deeper you start to peel back everyone's layers, and that's how I like to think about the the progression of Fading. The first track serves as a 'come on in' and the rest shares a little bit more of us with the listener."
If you closed your eyes at a Dreaming of Jupiter gig, you'd swear there were a dozen players on stage, not just three. Each player is switching instruments, triggering electronic components and playing passionately at every moment. "We never like to play tracks, we always opt for live play, because that organic sound just can't be replicated", says Oye. Dave Levins, the group's guitarist, attributes much of his musical development to working with the group: "I started playing synthesizers as a way to incorporate more sounds into our live performances. We're very fussy about live arrangements and try to bring our recordings to life."
Mature, refined and ambitious, it's only a matter of time before Dreaming of Jupiter fall upon the ears of a lucky few and are passed on to the ears of many. Their expertly produced recordings, aesthetically polished music videos and dazzling live shows make them ones to watch.