When Joe Harte set his sights on establishing a centre for Irish writing in 1991, he envisioned "a designated home for practising writers". Twenty-six years later, the Irish Writers Centre undoubtedly lives up to these hopes. The lobby of 19 Parnell Square, where I met Director Valerie Bistany and Communications and Events Officer Lisa de Jong, is testament to this, offering writers everything one might need – a cosy place to sit, hundreds of books lining the walls for inspiration and, most importantly, coffee.
Sitting down, Bistany tells me that when the centre was founded, it was the first of its kind in Ireland. With the mission "to support, promote and inform writers of all stages of their development", the centre offers innumerable services for writers, including courses, events, residencies, financial support and a space to work.
The primary offering, though, seems to be the sense of community. Given writing's reputation as a solitary and isolating art form, this is a distinguishing characteristic of the centre. Bistany was clearly relieved when I point this out, declaring how important it is for writers to have that: "I was always told that writers are solitary creatures, as you said, and that they don't want to really talk, and it took me two or three years to cop on that that was so untrue."
ADVERTISEMENT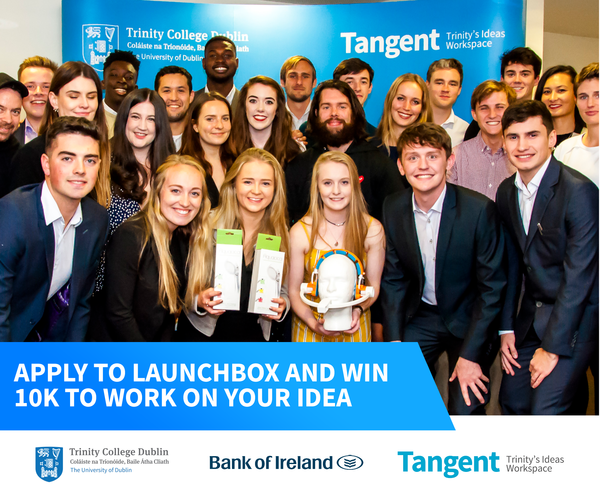 More and more, the centre is becoming a place for young people and students alike. Yet, Bistany admitted that this wasn't always the case: "It didn't make sense to me – they are the next generation of writers. So, it was really important to have that in our sights and it's a key goal we have as part of our current five-year strategy."
For Bistany, it's important that young people know that there is a space for them to write, to foster talent and develop their ideas. "In being here", she pointed out, "they're soaking up the atmosphere and talking to us. They're finding out what's going on and getting involved in other courses and events and professional development."
At the heart of the centre's drive to engage with young people is the Young Writer Delegate programme. A new initiative, the program gives writers between the ages of 18 to 26 the opportunity to attend – for free – an Irish literature festival, such as the likes of Cúirt, Dublin Book Festival or the International Literature Festival. As a delegate, you are assigned a mentor who is exclusively available to you throughout the festival, and who helps you not only to network but also with your own writing.
Another brand-new initiative is the Marian Keyes Young Writer Award, which aims at assisting young writers financially."The award is €500", de Jong explained, "which will go towards them furthering their artistic practice. That would be attending festivals, professional development seminars that we have here in the centre, and networking".
"We're building our alumni of young people", Bistany added, "who hopefully will stay with us and embed themselves in the work that we do, and hopefully give us a different perspective".
There are also several ways for you to dip your toes in. Inkslingers, a drop-in writing group, meets every Saturday and provides writers a chance to respond to prompts and exchange feedback. A bi-monthly open-mic night, Takin' the Mic, has also taken off since its inauguration this winter. Writers can apply online for a slot to perform but anyone is welcome to come along and listen. "It's a fun night", de Jong interjected, smiling. "It's BYOB, so that brings in a lot of young people too and we welcome all different types of performers from comedians to prose writers to slam poets and musicians, and even people reading in different languages."
It's not just fun and games, however, as the centre is also committed to making a difference. One example is the XBorders program, which was established in response to Brexit. For this event, the centre invites speakers to give seminars and then holds workshops during which writers create a 2,000-word piece, which they then perform at a showcase. As Bistany explained, "XBorders means cross borders, but it also means no borders. We embraced that the first year, but this year we thought, 'What can we do with that? What happens beyond borders? What happens when people have to start talking to one another?'".
Such political engagement is new to the centre. But for Bistany, engaging with current affairs goes hand-in-hand with engaging young writers: "We used to be more of a literary institution. But how are we going to engage young people if we're not more active in that department? It's their future."
My talk with Bistany and de Jong only scratched the surface of the active life of the Irish Writers Centre, an invaluable resource that can offer so much to writers at all stages of their endeavours – the home that Harte established decades ago is now ready to throw open its doors to the young writers of the future.