The College Historical Society (the Hist) formally launched celebrations for its 250th anniversary, "Hist250", at a special reception in the Graduates Memorial Building (GMB) last night.
The programme of celebrations, which will include a written history of the society penned by former Senior Lecturer Prof Patrick Geoghegan, was launched by College Pro-Chancellor Sir Donnell Deeny.
Speaking ahead of the launch of the Hist250 programme, Deeny said: "This occasion will give us the opportunity to reflect on the long and auspicious history of the Hist and its important role in promoting real debate in society."
ADVERTISEMENT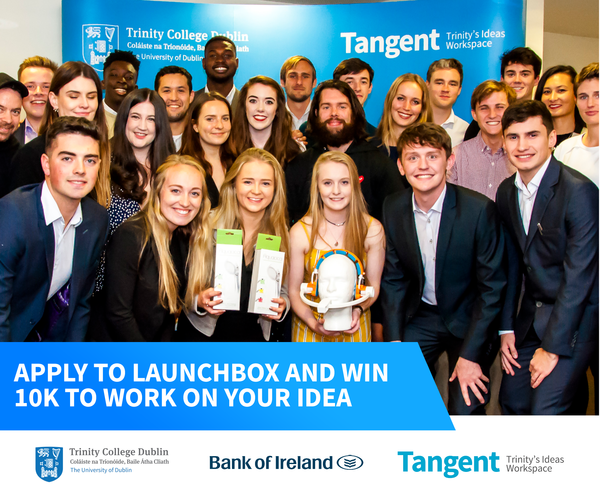 "Now, more than ever before, discourse and debate are crucial in a democratic society and must be preserved and celebrated", he said.
The celebrations will also include an exhibition showcasing some highlights of Trinity library's Hist collection, including the original minutes of Burke's Club from 1747. These will be on show in the Long Room of the Old Library in March 2020.
Events for students will be organised by the Hist's committee, and will include debates with Hist gold medallists and World Championship speakers. The society also has plans to reinstate collaborative events with its corresponding societies and organise a series of special guest lectures aimed at the student body.
The Hist250 programme will include an International Student Debate with teams from Ireland, North America and Europe.
These events will culminate in a celebratory week, from March 2nd to 6th, 2020, where the Hist will discuss issues surrounding the future of democracy with Irish public figures including former President of Ireland and Trinity Chancellor Mary Robinson.
Speaking at the launch, Hist President Prof David McConnell said: "The Hist, now with several thousand members and one of many other student societies and clubs in College, remains an integral part of our university education."
"It has formed and developed our ideas, taught us to advocate them and to respect the well-tempered views of other people, and to participate in running a democratic society", he said.
Prominent former members of the Hist include Wolfe Tone, Oscar Wilde, Douglas Hyde, Thomas Moore, Bram Stoker and countless more.