Trinity's American students are being forced to wait on their US federal student aid, with some experiencing "tremendous difficulty", as a result of sanctions imposed by the US Department of Education on Irish universities for failing to submit financial statements in time.
The Irish Universities Association (IUA) is lobbying against the sanctions, which were imposed after Irish universities that were receiving US federal funding failed to "submit audited financial statements to the US Department of Education within six months" of the end of their financial year.
In an email statement to The University Times, the IUA's Head of Communications, Lia O'Sullivan, said that the organisation "understands that individual universities have put procedures in place to ensure that students receive any funding due".
ADVERTISEMENT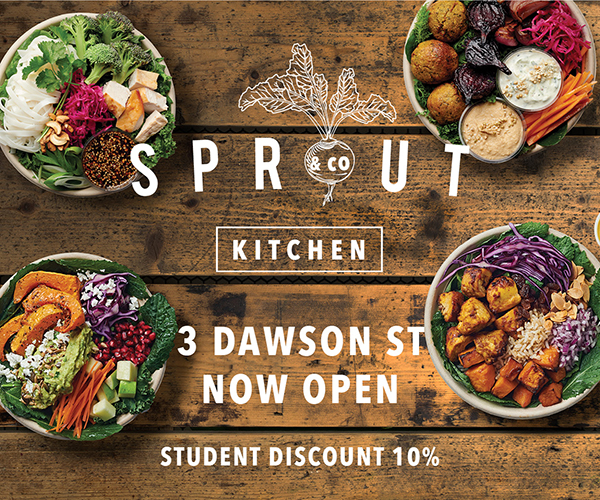 But many of Trinity's US students, who are dependent on US loans "to pay for their tuition as well as things like rent and food", are experiencing "confusion and frustration" as they attempt to obtain the financial aid, something they say is exacerbated by the "complete lack of organization, communication, and transparency" of Trinity's Academic Registry.
O'Sullivan said the reason that Irish universities missed the US deadline was because "they are required to have their accounts signed off by the Comptroller and Auditor General and this can't happen within the six-month period".
She said that the IUA has "lobbied on behalf of the sector and requested that the six month timeline be extended to nine month [sic]". These efforts are ongoing, she said.
The federal loans were expected in January, but lengthy delays have meant that many international students have missed the deadline for paying academic fees for the second term.
In an email statement to The University Times, Trinity College Dublin Students' Union (TCDSU) International Students Officer Molly McCrory described the situation as "horrible" for US students.
These students are dependent on their loans to pay for their tuition as well as things like rent and food", she said.
McCrory also said that students "are all hearing different things when they talk to Academic Registry about it".
Gus Culbertson, a final-year psychology student, told The University Times in an email statement that he "had to dip into my very limited savings to cover my costs" after experiencing delays receiving his loans.
"I rely on my loans to afford my rent and other costs of living", Culbertson said. "Had I not had these savings I would have been screwed in terms of making my rent."
Culbertson said the lack of communication from Academic Registry was "completely absurd and unacceptable". "This is a lot of money they are charged with disbursing and it does have direct on my life both short and long term and the lives of so many students in Trinity", he said.
"I do not understand", he added, "how Trinity and their administration continues to get away with this complete lack of organization, communication, and transparency".
Second-year European studies student Teresa O'Reilly only received her federal loans after "tremendous difficulty".
In an email statement to The University Times, O'Reilly said the situation was "quite opaque" and that she did not know the "full story with my loans".
The College did not request to a request for comment by The University Times.
O'Sullivan said Irish universities "may have to wait for some months to be reimbursed by the US Department of Education".
"This mismatch in reporting deadlines, which is outside of the control of universities, has recently led to a process change which resulted in delays providing funds to students in receipt of US Federal Student Aid", she said.
In the last few years, international students have been subjected to fee increases. In 2017, College proposed a five per cent increase in fees for postgraduate and non-EU students. After widespread student protests, led by the Take Back Trinity movement, College agreed to fee certainty – a system whereby international and postgraduate students would know what they would have to pay each year upon entering Trinity.
Students' complaints about Academic Registry have been well documented, and led to the introduction of the Academic Registry Enhancement Plan in 2014. The plan, according to Academic Registry, aimed to develop a service that would support the "student lifecycle, support schools in delivering College's mission and to enable the College to grow student numbers".
In January, The University Times revealed that some students and graduates had been left with outstanding debts from previous years, after administrative confusion with the SUSI grant.
Seventeen current postgraduate students and 200 undergraduates were among those impacted, along with many graduates.
New mechanisms in Academic Registry's system have been implemented to prevent this happening again. Students applying for SUSI will no longer have the fees on their account marked as null – they will see the full amount of fees owed until the end of the year, when all accounts will be updated with information from SUSI.
Students applying for SUSI will be able to complete their registration with the full fees owed on their account.
Academic Registry has set up a small taskforce to deal with the affected students.