It's almost a year to the day since Dublin University Football Club (DUFC), faced with the possibility of relegation from Division 1A of the All-Ireland League, recorded a famous – and vital – 21-19 win in College Park over a high-flying Young Munster side. That day, a last-gasp Tommy Whittle try set DUFC on course for league survival. The parallels are almost too acute.
Today in Tom Clifford Park it was Young Munster battling the drop and DUFC pushing towards the league's upper reaches. And it was Young Munster who emerged triumphant, after a stunning performance that will leave DUFC bruised physically and mentally. The hosts bullied Trinity up front – delivering a masterclass in controlled brutality – and cut DUFC's backline at the knees, dragging their visitors into a dogfight from which only one team were ever going to emerge with the points.
The final score, 24-18, flattered Trinity, who wilted under the febrile Limerick clouds, but a last-minute try from Conor Lowndes could prove vital in the race for fourth, maintaining DUFC's slender lead over Garryowen in the table.
ADVERTISEMENT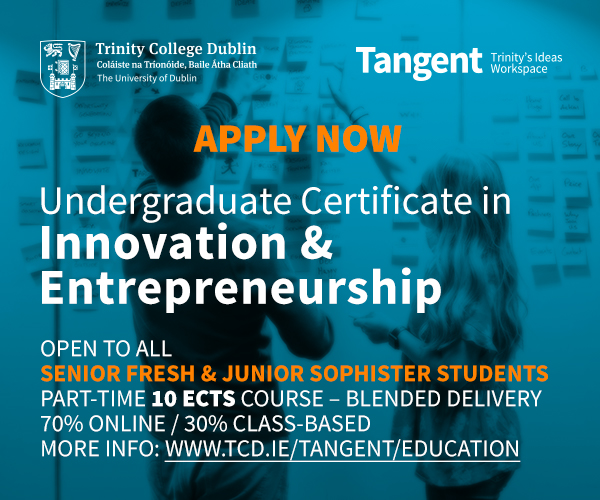 It was obvious almost from the off today that Young Munster had Trinity's number, and if an early penalty from DUFC out-half Micheál O'Kennedy offered early grounds for optimism, these were short-lived. A clever break from Young Munster scrum-half Jack Lyons allowed him in for a try under the posts and handed the hosts a lead they would not relinquish for the rest of the afternoon.
The hosts were certainly up for the fight this afternoon, and another three points, courtesy of O'Kennedy, offered only brief respite for DUFC. Everything, from the sticky pitch to the grizzly skies to the wizened man who shouted "welcome to Limerick, boys", set Young Munster up for success, and their second try was frustratingly simple from DUFC's perspective, as back-row Conor Mitchell trotted over after more clever play from Lyons.
DUFC were keeping themselves in it partially through dogged running rugby and partially through a whistle-happy referee, but the conditions were far better-suited to the attrition of Young Munster's pack. Nonetheless, DUFC made it to half-time without sustaining any further injury and started the second period with a slick try from Ronan Quinn.
The hosts were pummeling Trinity in the pack, too much for referee Mark Patton's liking, and David Begley and Alan Kennedy both spent time in the bin. But DUFC failed to capitalise, robbed of potency in the face of Young Munster's ungodly aggression and a crowd baying for blood. The hosts, for their part, were keen-edged on the break, with Conor Phillips desperately unlucky to miss out after an outrageous piece of footballing skill that almost paid dividends.
With only three points between the sides, DUFC needed the next score, but they failed to get it and Young Munster, having weathered a hefty storm, stormed down the pitch with the wind at their backs and in their sails. They were brutish at times, but they were subtle at other stages, Shane Airey and Alan Tynan making the correct decisions at important times to puncture DUFC's momentum.
Just past the hour mark, front-row Keynan Knox crashed over, the culmination of a period of sustained pressure that Trinity did well to rebuff for as long as they did. But the game looked almost settled at this point. DUFC struggled manfully, but Young Munster remained unrestrainedly robust in the pack, giving Airey the perfect platform to pull off an exquisite crossfield kick that put Phillips away on the left wing and gave the hosts a deserved bonus point.
For DUFC, the game was gone, but they needed at least a losing bonus point to make fourth place their own for another week. And they got it thanks to quick-witted play from full-back James Fennelly, whose speed of thought and sleight of hand allowed Lowndes, sprung from the bench, to dive over with the game's last play. From an acute angle, after a difficult afternoon, and with the entire Young Munster team charging at him, Fennelly's composure was exemplary and he slotted the conversion to end the game at 24-18.
Every point will be vital as the league reaches its climax, and Fennelly's calmness in the heat of battle might be something DUFC look back on with great gratitude. But today the overriding sensation was of an opportunity missed, against a Young Munster side who used home advantage superbly and bossed the game almost from start to finish. The Limerick side climb to the relative safety of seventh, while DUFC remain fourth ahead of the visit of league leaders Cork Constitution to College Park in two Saturdays' time.