Trinity's improvisational theatre group, Improv, She Wrote, has been a rising star on campus in recent years. Its unfailing ability to turn the audience's random and sometimes intentionally difficult suggestions into hilarity has ensured an enduring popularity. The University Times sat down with Tim Houston, the group's leader and a fourth-year Latin and classical civilisations student, to hear more about how the group has developed and what it has planned for the future.
Improv – as the society is known – was introduced to Trinity in 2008, where it began as a series of open workshops followed by a show every three weeks run by a group of "captains". In the second term of 2015, keen to attract a wider audience, its members put on a week-long murder mystery show, entitled "Murder, She Improv'd", which enjoyed great success.
Unfortunately, the following year, the group experienced "a bit of a lull", according to Houston, as they lost their captains to either graduation or years abroad. This, however, was a blessing in disguise. Influenced by his year abroad in America, one of the captains, Jules Long, encouraged the introduction of auditions and weekly rehearsals and "that's kind of when we started Improv as it is now", explains Houston.
ADVERTISEMENT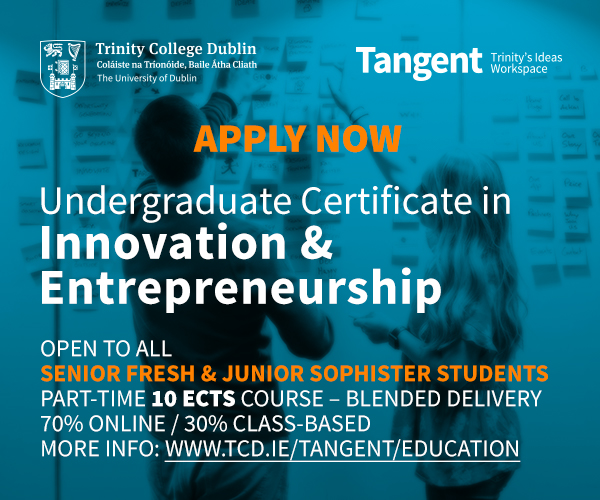 This "renaissance of Improv" saw the group holding shows for Trinity Fringe, Trinity Arts Festival (TAF) and several other events throughout the year. The successes prompted members to take the show to the Edinburgh Free Fringe Festival in 2017. Houston described it as a "really good experience", offering the group's members the chance to push their talent to the limit in a bid to make "complete strangers laugh".
Equally, however, Houston admits that the group got "a real wake-up call" when a few of the shows did not go their way. "But that is good as well", he continues cheerfully. "It was the first time we had performed to people who weren't just our friends, so … you actually have to be funny!"
In 2018, the group grew even more, as the audiences grew to an "average of 100" and more performances – such as the Alumni Event and Graduation Show – were booked. Its members are hoping to build even further on this success, and already have another alumni feature-length show organised, with seven previous members who are due to return and perform.
The group's members are also aiming to produce a show for the main Edinburgh Fringe Festival this summer, which would allow them to charge for tickets. For this, they intend to create an original improv game in the form of an "hour-long improvised rom-com".
Houston acknowledges the group's "very healthy" relationship with DU Players, which has aided the rise of Improv, She Wrote. Although it is not officially part of the society, the group gains a lot of support from members of Players and stages shows in its theatre. When asked if Improv, She Wrote would ever consider moving its venue to allow for growing audiences sizes, Houston stresses that they want the group to remain accessible for students, and that Players is the best place for this.
Improv, She Wrote is expected to delight audiences this Saturday with its highly anticipated All-Stars event. Some of the group's finest improvisers, past and current, will be coming together to perform their favourite games for a feature-length show in aid of the CLIC Sargent: Young Lives vs Cancer campaign. Head over to Players Theatre for 8.30pm to support an important cause and enjoy a night that promises many laughs. Entry is free but there will be a collection at the end of the night.