Spring has sprung, the days are getting longer and Dublin's biggest literary festival is shimmering on the horizon.
From March 28th to 31st, why not take the Dart down to Dun Laoghaire for a bevy of bookish delights at the Mountains to Sea festival?
The organisers sprang into action early this year, honouring International Women's Day with an event on storytelling and activism. The main festival will kick off on March 28th and has already garnered great interest, with 7 of the 53 events already sold out.
ADVERTISEMENT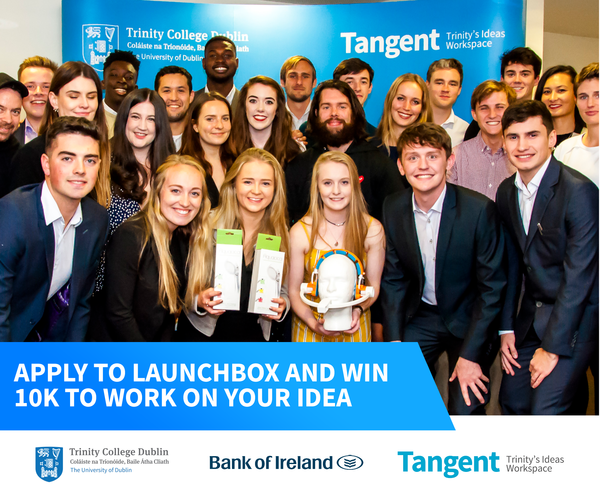 Among the events selling like hotcakes is a conversation with Sally Rooney about her recent bestseller, Normal People. Unfortunately for Ireland's hard-done-by millennials, you would need to have booked your seat months ago to attend this event.
Do not despair, however, as a discussion with the Irish Fiction Laureate, Sebastian Barry, might tickle your fancy instead. Taking place in the Pavilion Theatre at 8.30pm on March 29th, this event will focus on "the natural world" in Barry's writing.
The following day, on March 30th, the same venue will see the writers of The Importance of Being Aisling take centre stage. Kicking off at 10am, Sarah Breen and Emer McLysaght will discuss writing comedy with the creator of Ross O'Carroll-Kelly, Paul Howard.
As always, Mountains to Sea offers something for everyone, and more highbrow individuals will be able to celebrate the return of the essay. Sunday, March 31st will see this revival, with a discussion around Brian Dillon's In the Dark Room and Notes to Self by Emilie Pine. This event will be held in the DLR LexIcon (level four) at 12pm.
Of course, no modern event would be complete without a good old moan about Brexit. Doing the honours at Mountains to Sea are filmmaker Nuala O'Connor, novelist Eoin McNamee and Prof Diarmaid Ferriter of UCD. This event will be held in the Pavilion Theatre on March 31st at 4pm.
However, it isn't all doom and gloom, as the festival welcomes new writers into the fold.
Dazzling Debuts will see Sarah Davis-Goff – better known for her work as a publishing trailblazer – share her wonderful Last Ones Left Alive, a brilliantly original Irish dystopian. Anne Griffin will discuss her extraordinarily moving novel, When All Is Said, and Ian Maleney, who is set to launch his first collection of essays, Minor Monuments, with Tramp Press in May, will also appear.
Speaking to The University Times, Festival Director Liz Kelly promises events for younger readers too. There are, she mentions, "a number of newly-commissioned performances, including Suantraí with Tradoodle, Roald Dahl's Little Red Riding Hood with Kathy Rose O' Neill and Conor Linehan, and an atmospheric reading of The Secret Garden with Jody O'Neill".
Closing Mountains to Sea this year will be a celebration of Sinéad Gleeson. As a previously little-known writer, in 2015 Gleeson collated 22 stories by female Irish writers to produce The Long Gaze Back. The work achieved great acclaim and since then, she has written her first essay collection, Constellations. If you can't wait until the weekend though, Gleeson will be launching Constellations in Hodges Figgis this evening.
So, in a few weeks, when the sun is tempting you out of the Ussher, remember the Mountains to Sea book festival in Dun Laoghaire. You might just enjoy it, and you can always get an ice cream on the way home.